Within the cinema foyer we will have clear floor markers to ensure a safe distance is maintained. Cinemas operate at 1m social distancing. We will also have clearly marked queues for the Box Office, bar, kiosk, toilets and screens. In the screens, we have implemented a new dynamic form of allocated seating which blocks off three seats on either side of every booking, as well as seats in front and behind the booking, with additional seats blocked to create a bubble around every booking.
E.g.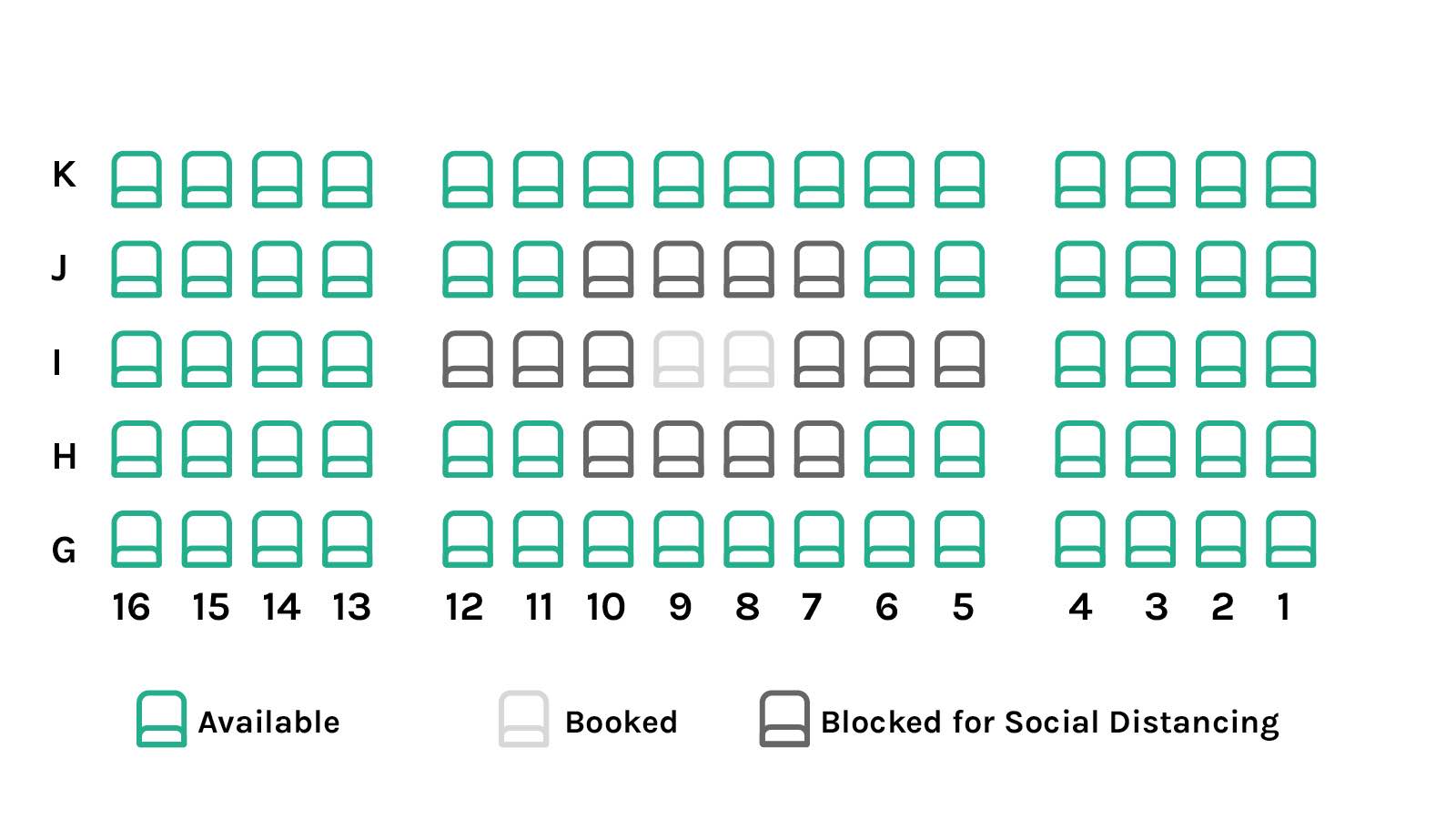 From Wednesday 16 June, we will be reducing the gaps on either side of a booking to two seats. This is in line with new guidelines from the NI Executive (here 17.2B). Therefore bookings will look like this: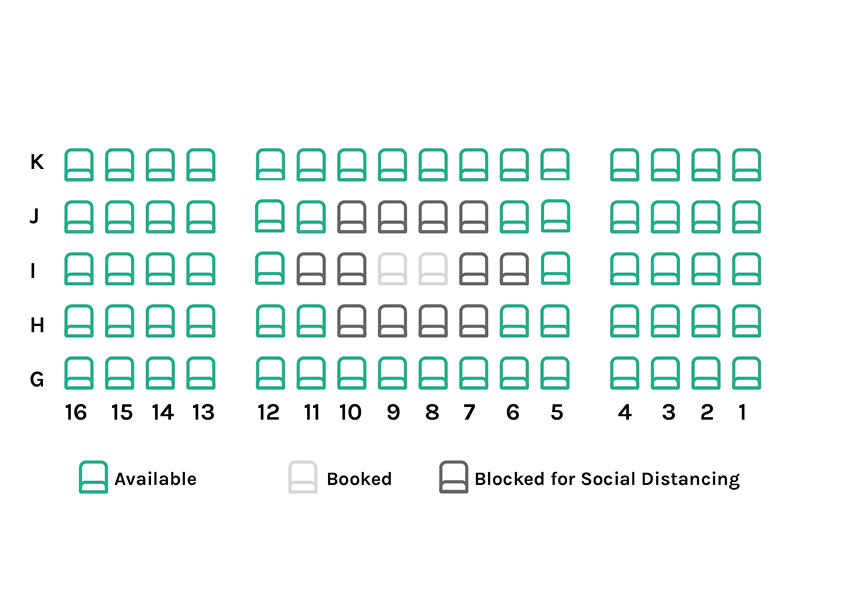 We are staggering screening times to reduce traffic within the cinema to ensure that social distancing can be maintained.