One of the finest British films ever made, this black comic masterpiece is a hilarious study in the gentle art of murder.
Alec Guinness famously takes on eight different roles in the story of an ambitious young man (Dennis Price) who plots to secure a family fortune by creatively dispatching those ahead of him in the line of succession. One of the sharpest and subtlest comedies to come out of Ealing Studios, and arguably the greatest film it produced, Kind Hearts and Coronets has been beautifully restored in 4K for its 70th anniversary.
"Technically brilliant and savagely funny, serial killing has never looked so much fun." – PAUL M. BRADSHAW, LITTLE WHITE LIES
Kind Hearts and Coronets is screening as part of Film Feels: Obsession, a UK-wide cinema season, supported by the National Lottery and BFI Film Audience Network. Explore all films and events at filmfeels.co.uk

---
ALSO ON TODAY
Apollo 11
Showing Today at:
From director Todd Douglas Miller (Dinosaur 13) comes a cinematic experience fifty years in the making.
The Dead Don't Die
Showing Today at:
Jim Jarmusch's hilarious, philosophical zombie film stars Bill Murray, Adam Driver and Chloë Sevigny as small-town cops battling the undead.
The Matrix
Showing Today at:
Nobody knew the answer when posters hit cinemas in 1999, asking: "What is the Matrix?" And nobody could even begin to imagine the movie that followed.
Diego Maradona
Showing Today at:
The man and myth of Maradona is explored in this new documentary by Academy award-winning filmmaker Asif Kapadia (Senna, Amy).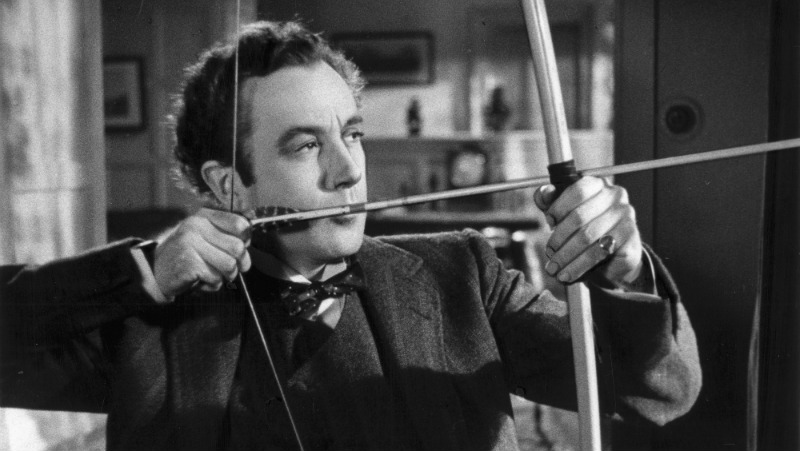 CertificatePG
Year1949
GenreComedy, Crime
DirectorRobert Hamer
LanguageEnglish
CountryUK
Running Time1HR 46MINS
SeasonFilm Feels - Obsession
---
YOU MIGHT ALSO LIKE
Gun Crazy
This electrifying love-on-the-run classic, a key inspiration for 1967's Bonnie and Clyde, concerns a misfit couple drawn to each other by a mutual passion for guns.
Play Misty For Me
Clint Eastwood's first film as star and director, Play Misty for Me is a suspenseful, thrilling film of psychotic sexual obsession.