A 1971 BBC documentary about love across the religious divide of Northern Ireland is the starting point of this heart-breaking story of a woman reuniting with her estranged father after many years.
Los Angeles-based artist Mariah Garnett picks up her personal story with interviews and investigations revealing the traumatic effects of political upheavals on Belfast communities then and now. Garnett adds a queer playfulness through an incredible performance as her father, alongside multiple camera formats that interrogate constructions of identity.
This remarkable debut film, created partly with Belfast crew and featuring many local LGBTQ faces, recently premiered at London Film Festival and features trans actress Robyn Reihill playing the girlfriend of Garnett's father.
We're delighted to welcome director and artist Mariah Garnett to Outburst to talk about the film after the screening.
---
ALSO ON TODAY
The Irishman
Showing Today at:
Martin Scorsese's ninth collaboration with Robert De Niro finds the master filmmaker returning to the genre he has helped define, with a mystery that has never been solved.
The Peanut Butter Falcon
Showing Today at:
The spirit of Mark Twain lives on in this effortlessly charming buddy movie about a young man in pursuit of his dreams.
After the Wedding
Showing Today at:
Julianne Moore and Michelle Williams anchor this moving drama of secrets and connections.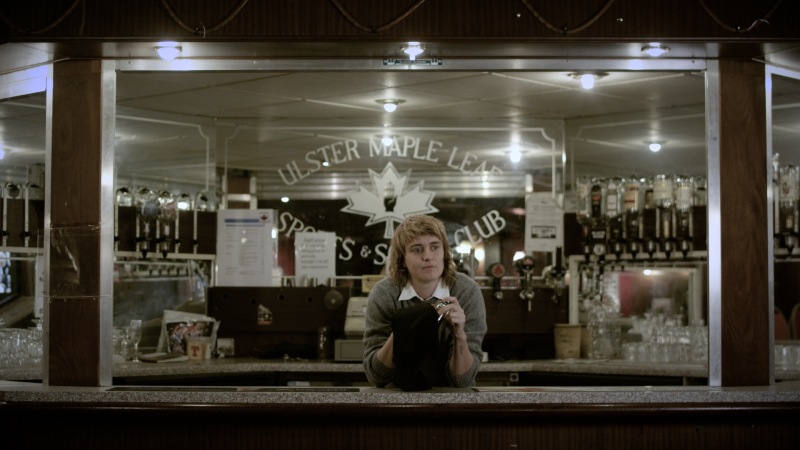 CertificateNot Rated
Year2019
GenreDocumentary
DirectorMariah Garnett
LanguageEnglish
CountryUSA, Austria, Ireland, UK
Running Time1HR 23MINS
Extra Info16+
SeasonOutburst Queer Arts Festival
---
YOU MIGHT ALSO LIKE
Outburst: Deep in Vogue + Discussion
Deep In Vogue celebrates the colourful, queer, emotional and political stories of Northern Vogue and its people. Synonymous with the black, gay ballrooms of 1980s New York this documentary asks why we need Vogue now more than ever.