The man and myth of Maradona is explored in this new documentary by Academy award-winning filmmaker Asif Kapadia (Senna, Amy).
In July 1984, Argentine football superstar Diego Maradona arrived in Naples to play for the ailing football giant SSC Napoli. The world's most celebrated football genius and one of the most dysfunctional cities in Europe were a perfect match for each other. On the pitch, Diego was a genius. Off the pitch, he was treated like a God. The charismatic Argentine loved a fight against the odds and led Napoli to their first-ever title. It was the stuff of dreams.
But there was a price… Diego could do as he pleased while performing miracles on the pitch but, as time passed, darker days closed in.
Constructed from over 500 hours of never-before-seen footage from Maradona's personal archive, Asif Kapadia's latest documentary deftly explores the complicated dynamic between talent and fame, artistry and performance, Diego the man and Maradona the icon.
---
ALSO ON TODAY
Balloon
Showing Today at:
The true story of one of the most spectacular escapes from communist East Germany.
Booksmart
Showing Today at:
The directorial debut of Olivia Wilde, Booksmart is a razor-sharp comedy starring Beanie Feldstein, Kaitlyn Dever and Jason Sudeikis.
Sometimes Always Never
Showing Today at:
Bill Nighy, Sam Riley and Alice Lowe star in this stylish and heartfelt comedy-drama about a Scrabble-obsessed tailor searching for a lost son.
We the Animals
Showing Today at:
Documentarian Jeremiah Zagar moves into narrative features with this fluid, dream-like adaptation of Justin Torres' autobiographical novel about a mixed-race family with three inseparable young sons in upstate New York.
Nobody Knows
Showing Today at:
Inspired by a true story from the 1980s, Kore-eda's drama follows four young children left to fend for themselves in a Tokyo apartment.
Walled Cities: Mickybo & Me
Showing Today at:
A 15th anniversary screening of Terry Loane's much-loved adaptation of Owen McCafferty's stage play - with the director's contribution.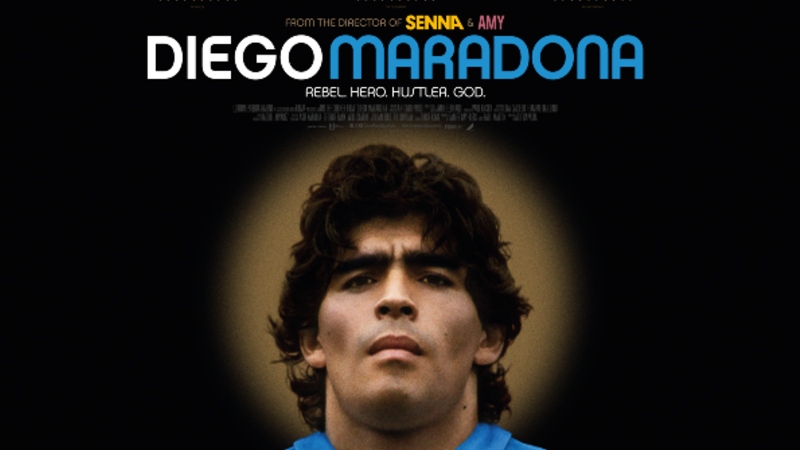 Certificate12A
Year2019
GenreDocumentary
DirectorAsif Kapadia
LanguageEnglish, Spanish
CountryUK
Running Time2HR 10MINS
Extra InfoPartially Subtitled
SeasonMain Programme
---
YOU MIGHT ALSO LIKE
Diamantino
Throwing fascism, colonialism and gender into a cinematic blender, Gabriel Abrantes and Daniel Schmidt serve up a candyfloss farce that's an absurdist delight.
Thunder Road
Winner of the coveted Grand Jury Award at South by Southwest in 2018, Thunder Road is a genuinely innovative, startlingly confident feature debut that introduces a major talent to the US indie scene in its writer, director and star Jim Cummings.