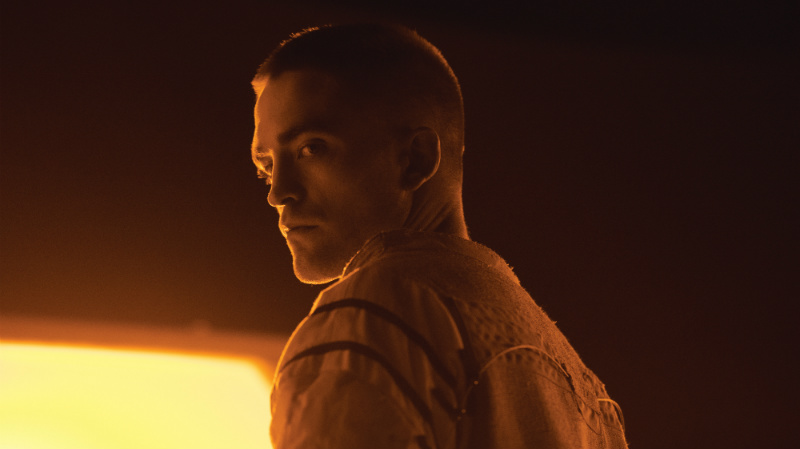 Certificate18
Year2018
GenreAdventure, Drama, Horror
DirectorClaire Denis
LanguageEnglish
CountryUK, France, Germany, Poland, USA
Running Time1HR 53MINS
SeasonMain Programme
French auteur Claire Denis's (Beau Travail, 35 Shots of Rum) breathlessly awaited English language debut stars Robert Pattinson and Juliette Binoche in a tale of criminals flung into deep space.
Monte (Pattinson) and his baby daughter are the last survivors of a damned and dangerous mission to the outer reaches of the solar system. The crew--death-row inmates led by a doctor (Binoche) with sinister motives--has vanished. As the mystery of what happened onboard the ship is unravelled, father and daughter must rely on each other to survive as they hurtle toward the oblivion of a black hole.
Working again with the brilliant Binoche and supported by a cast that includes André Benjamin and Mia Goth, master filmmaker Claire Denis guides her actors into daring new territory. Some scenes in High Life will shock, but that shock propels us toward revelation. Denis pushes her science fiction into realms that, at times, recall Stanley Kubrick and Andrei Tarkovsky. But this film carries a fearless curiosity that is all her own. High Life also features a mesmerising score by Denis' frequent collaborator Stuart A. Staples of Tindersticks.
---
ALSO ON TODAY
Amazing Grace
Showing Today at:
The never-before-seen film featuring Aretha Franklin recording the most successful gospel album of all time.
Madeline's Madeline
Showing Today at:
'The emotions you are having are not your own. They are someone else's. You are not the cat – you are inside the cat.' So begins the woozy rollercoaster that is Madeline's Madeline, where nothing is what it seems.
Float Like a Butterfly
Showing Today at:
Hazel Doupe gives a charismatic, star-making performance in Carmel Winters' second feature, a triumphant coming-of-age tale set in Ireland's travelling community during the 1960s.
¡Viva! Festival: Quién te cantará
Showing Today at:
Dive down the rabbit hole into an enigmatic hall of mirrors featuring a beloved singer and her talented fan; an amnesiac superstar and her devoted assistant; a doting mother and her bullying daughter…
Woman at War
Showing Today at:
Director Benedikt Erlingsson's follow-up to the eccentric comedy Of Horses and Men is a similar genre-fluid trip, playfully steeped in Iceland's heritage and landscape.