The 1.40pm screening on Saturday 15 December will feature descriptive subtitling.
David Lowery (A Ghost Story) brings his distinctive vision to this 'mostly true' account of the later years of a gentleman bank-robber, played by Robert Redford.
READ MORE
---
ALSO ON TODAY
Sorry to Bother You
Showing Today at:
A mild-mannered call centre operator whizzes up the corporate ladder after he discovers a unique ability to adopt a "white voice" in writer-director Boots Riley's breathlessly inventive satire.
It's A Wonderful Life
Showing Today at:
Christmas isn't Christmas without the ultimate festive classic from Oscar-winning director Frank Capra, starring James Stewart as despairing businessmen George Bailey.
The Muppet Christmas Carol
Showing Today at:
Brian Henson directs his late father's creations in the Charles Dickens classic, the best known (and most oft-filmed) Christmas story of all time.
Bell, Book and Candle
Showing Today at:
Following the success of Alfred Hitchcock's Vertigo, Kim Novak and James Stewart team up again in this wonderfully wicked alternative to a white Christmas with a bit of the ol' black magic.
The Gleaners and I
Showing Today at:
In 2000 Agnès Varda travelled the French countryside to study the world of foragers and scavengers called "gleaners".
Three Identical Strangers
Showing Today at:
Three Identical Strangers tells the astonishing story of three men who make the chance discovery, at the age of 19, that they are identical triplets, separated at birth and adopted to different parents.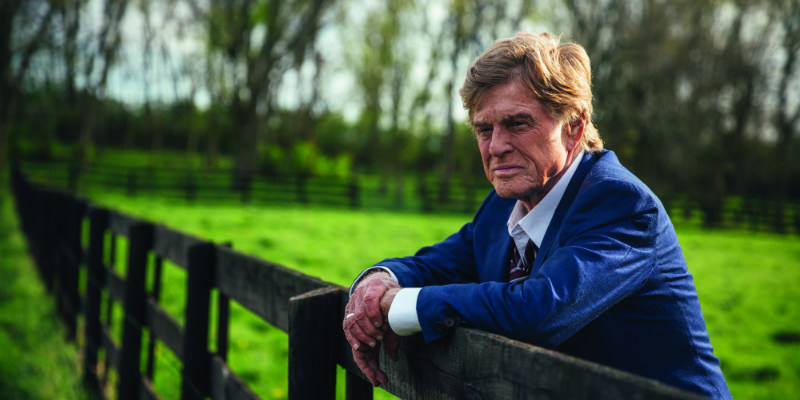 Certificate12A
Year2018
GenreComedy, Crime, Drama
DirectorDavid Lowery
LanguageEnglish
CountryUSA
Running Time1HR 33MINS
SeasonMain Programme
---
YOU MIGHT ALSO LIKE
Butch Cassidy and the Sundance Kid
One of the most popular screen westerns ever made, this Academy Award-winning classic blends adventure, romance and comedy to tell the true story of the West's most likeable outlaws.