Q-Con presents the most exciting, the most romantic, the most hilarious, the most fantastical, the most beautiful, the most handsome, the most hair-raising, the most heartbreaking, the most joyful and the most beloved action-packed fairy-tale love-story adventure ever put on film.
They say the course of true love never did run smooth and that's definitely the case here, as cruelly-separated lovers Westley (Cary Elwes) and Buttercup (Robin Wright) make a number of dubious allegiances and take on all manner of foes in order to find their way back together again.
Along the way we'll meet Fezzik (André the Giant), the Spanish swordsman Inigo Montoya (Mandy Patinkin) and some rodents of unusual size, all while negotiating the Fire Swamp and the Pit of Despair and learning the true identity of the Dread Pirate Roberts.
Whether you're seeing The Princess Bride for the first time or revisiting a teenage favourite, director Rob Reiner's classic romp hasn't lost an ounce of its charm since it became an instant favourite in 1987. Can it be that you still want more? Well…'as you wish'!
Screening as part of Q-Con XXVI: three days of gaming and anime at Queen's University Belfast, 30 Aug – 1 Sept 2019.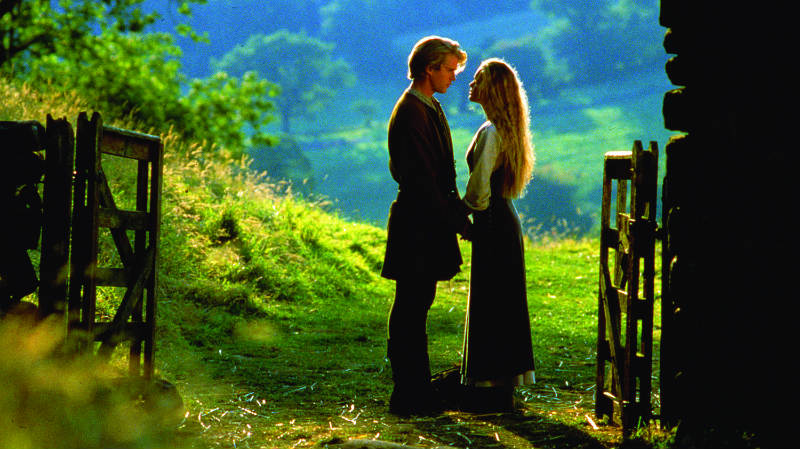 CertificatePG
Year1987
GenreAdventure, Family, Fantasy
DirectorRob Reiner
LanguageEnglish
CountryUSA
Running Time1HR 39MINS
SeasonQ-Con XXVI
---
YOU MIGHT ALSO LIKE
Q-Con: Spider-Man: Into the Spider-Verse
Spider-Man: Into the Spider-Verse welcomes you to a new universe, where more than one person can wear the mantle and mask of Spider-Man on their journey towards becoming a hero.
Q-Con: Ponyo
This fantastical story follows Sôsuke, a five-year old boy who discovers a magical goldfish princess called Ponyo.