QFT Player: Everything You Need To Know about QFT's streaming service
17 December 2020
A brief overview of QFT Player's new streaming service.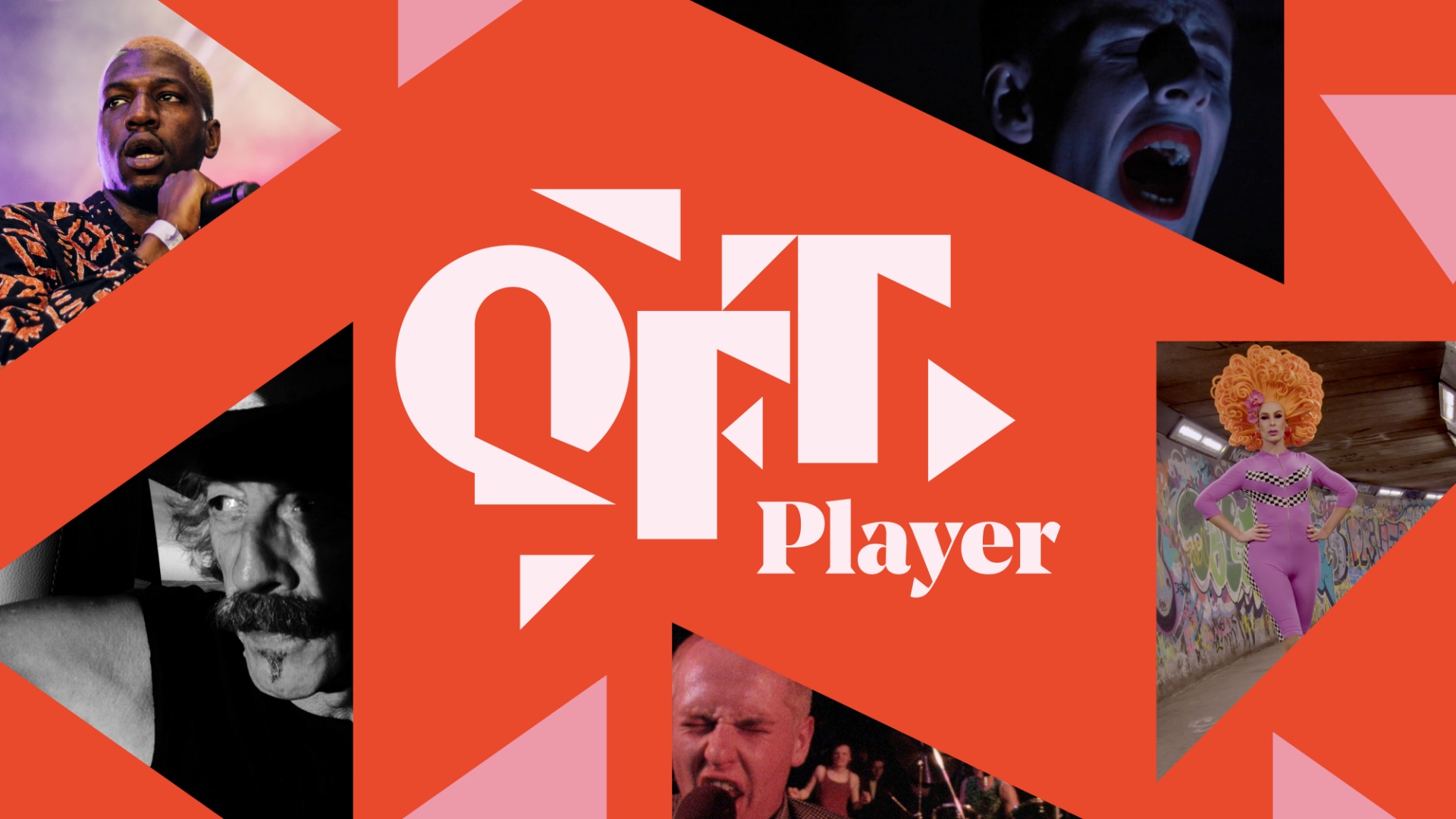 What is QFT Player?
QFT Player is the new streaming service from Queen's Film Theatre. QFT Player launched on Fri 3 Apr, during the initial COVID lockdown. QFT Player is a new way to enjoy a bit of QFT at home. There are a range of short films, documentaries and features you can rent or watch for free.
Do I need to subscribe?
No. In order to offer free-to-watch films on QFT Player, the service demands we have a subscription option. There is no need to subscribe. Films you can watch for free require no subscription and to rent films, all you need to do is click the rental button.
You can, of course, subscribe if you would like to support us with the monthly subscription fee. QFT has lost over £200,000 in ticket sales since the start of the pandemic and every bit of support helps guarantee our future. For other ways to support us during this time, click here.
How much does it cost?
It depends! A large proportion of the films on QFT Player are free to watch. You can browse our free collection here. Plus, every month we get a special film we can show for free but only for a limited time. Past examples include Abomination: A DUP Opera, Seamus Heaney and the music of what happens, One Million American Dreams. Other films you can rent for 48 hours like you can from Amazon, Google Play and Apple. Rental prices start at £1.99 for shorts and start at £2.99 for feature films.
What sort of films do you show on QFT Player?
All sorts! Like the cinema, QFT Player has an eclectic mix of films from short documentaries to hidden gems and concert films. Browse our current selection here. And stay up to date with all QFT news by joining our free membership scheme QFT Community.
How can I get my film on QFT Player?
If you have a film you would like us to show on QFT Player, you can send a screener link to our programmer Michael (m.staley@qub.ac.uk) for consideration.
Can I watch QFT Player on my TV?
If you have either Chromecast or Apple TV, there are ways to cast QFT Player films onto your TV. For Chromecast you can cast from a Chrome Browser on a laptop or PC to your TV.
1. On the video page, open the Chrome menu in the upper right corner of the window (or the View menu) and select Cast.

2. Select your Chromecast destination, your TV name should be listed if your TV and computer are on the same WiFi network.


3. Chromecast will then be connected and video will be playing on your TV.
Or for Apple TV you can mirror from your mobile device to your Apple TV.
I have more questions. How do I get in contact with you?
You can email us on qftmanager@qub.ac.uk.