#WeAreQFT Andrew Johnston
19 May 2020
Today's #WeAreQFT catches up with former Belfast Telegraph film critic Andrew Johnston as he lays out the films he wants to catch up on during lockdown.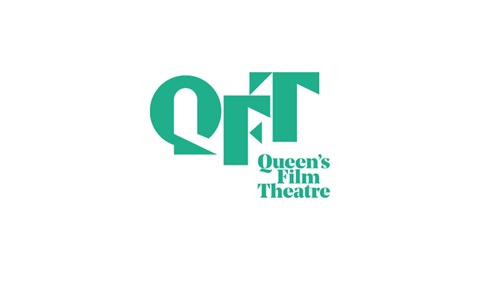 You are stuck at home and your favourite cinema is closed. What five films do you watch?
I don't often rewatch old films at home anymore, even ones I love. I'd always rather see something new now. So, I'll pick the next five recent movies I missed on first release that I have lined up on streaming services to catch up with:
3 from Hell (2019)
Dolemite Is My Name (2019)
Hold the Dark (2018)
The Polka King (2017)
Sandy Wexler (2017)
What three words would you use to describe QFT?
Calming, nourishing, faithful.
What is your earliest cinema-going memory?
I remember going to see Pete's Dragon (1977) at the New Vic on Great Victoria Street in 1978 or '79. I would have been five or six. I think it was on a double bill with The Aristocats (1970), but my dad couldn't be bothered taking me to see both, so we arrived halfway through.
What film do you dislike that everyone else loves?
When I was writing for the Belfast Telegraph, I gave The Force Awakens (2015) two stars. I received death threats.
What is your guilty pleasure film?
I don't really do guilty pleasures – just pleasures. I went to see Good Burger (1997) twice at the cinema in my twenties. I don't care what anyone thinks!
What is your favourite film soundtrack?
The two that get the most plays on my Spotify are Grease (1978) and The Rocky Horror Picture Show (1975). I'm a sucker for a musical – the camper the better!
What film character would you love to meet and why?
I'd love to meet the Bigfoot from the 1967 Patterson-Gimlin film and ask her if she's real or not.
What is the best thing about going to the cinema?
The sound and picture quality are obvious bonuses, but more than anything, I love the fact you can't be disturbed. My dogs – two very energetic collies – don't like me watching anything at home!
Do you have a special place in the cinema where you always sit?
As long as there's no one sitting directly in front of or behind me, I'm happy. I can never understand why, in an empty screen, some folks will come in and sit as close as possible to the only other people in there!
I adopted a seat at QFT a couple of years ago, and I enjoy trying to find it every time I'm in, but so far, my seat and I have not crossed bums.
Who is your favourite film villain?
I was traumatised when I first saw The Texas Chain Saw Massacre (1974), and it's still my favourite horror movie, so I'll say Leatherface. The sequels and reboots demystified him with needless backstory, but in Tobe Hooper's 1974 original, he is the embodiment of pure, unknowable terror. I met the actor who played him, Gunnar Hansen, at a horror convention once. He signed my photo, "Andrew – you're next."
What one thing would you change about your favourite film?
I'd wipe all of George Lucas's ridiculous tinkering from the first Star Wars and preserve only the 1977 original – the version from before he had even added 'A New Hope' to the opening crawl.
What film do you think justifies a remake?
I think the definitive version of Dracula remains to be made.
Have you ever changed your opinion on a film? What one?
I didn't like Daniel Craig as Bond at first, but I've kind of warmed to him. I still don't think the films themselves are very good, though!
What is your favourite movie quote?
"Why, I oughta!" – Moe Howard in any Three Stooges short
It's usually a cue for some hilarious slapstick violence or other.
What film would you love to see at QFT when it reopens?
I think by the time this lockdown ends, I could be ready for some absolute nonsense like Fast & Furious 9 on a screen the size of an office block! But after I've got that out of my system, I'd love QFT to do a Mel Brooks season.
Who would play you in a film of your life?
Rik Mayall. I know he's dead, but the film isn't getting made, so it all works out.