#WeAreQFT: Daniel Newton
14 December 2020
Our #WeAreQFT sleigh keeps rolling on and today's reindeer is Daniel Newton, who tells us who he thinks is the best on-screen Santa, why he loves laughing at David Niven stuck in a chair and what Christmas film he thinks is a complete turkey.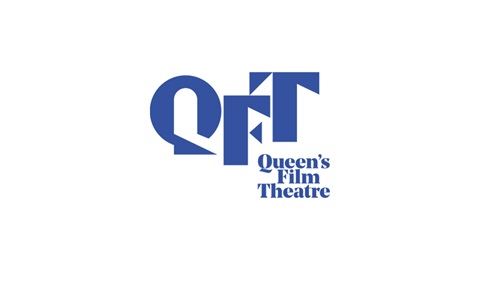 Your festive film feast wouldn't be complete without which five Christmassy films?
I am an old soul at heart. I just want to feel nostalgic for an imaginary bygone age and to quietly sob in the darkness. And also laugh at David Niven stuck in a chair.
I hate to start with a cliché but It's a Wonderful Life (1947) is a film that perhaps means more to me than any other. I first watched it when I was twelve years old and it's the film that truly ignited my obsession with cinema.
With the 1940's theme set, I'd continue my feast with Remember the Night (1940), a forgotten masterpiece from the pen of the legendary Preston Sturges, in which lawyer Fred MacMurray gets lumbered with shoplifter Barbara Stanwyck over the Christmas holidays after he stands her bail as an act of festive kindness.
The magnificent Stanwyck also stars in the lovely romantic comedy Christmas in Connecticut (1945). What better way to spend a festive feast than with a film about a talentless food writer forced to make traditional Christmas lunch for an injured war hero by her publicity hungry editor?
I'd then take a massive glass of The Bishop's Wife (1947), which always goes down a treat. Angel Cary Grant is sent to earth in order to go ice skating, flirt with Loretta Young, antagonise David Niven and, most importantly, remind me that my soul isn't completely dead.
As tempting as it is to include the original Miracle on 34th Street (1947), dessert would be a fat slice of Meet Me in St. Louis (1944). Why? Remember what I said about sobbing? Floods are guaranteed when you combine Margaret O'Brien, a snowman and the definitive version of "Have Yourself a Merry Little Christmas".
Who is the best on-screen Santa?
I find the classic Hollywood Santa to be a pretty boring PR exercise. I prefer my Father Christmas to reflect my own Christmas experiences... A bit dishevelled and a tad tipsy. With that in mind, my choice is the psychotic department store Santa (Jeff Gillen) who brutally crushes little Ralphie's dreams in Bob Clark's A Christmas Story (1983).
Die Hard is a Christmas film, yay or nay?
An emphatic yippee-ki-YAY, kemosabe!
What film feels Christmassy to you, even though it isn't? (Thanks to Lighthouse, Dublin for the question)
Robert Wise's The Curse of the Cat People (1944), a film made as sequel to the cult psycho-sexual thriller Cat People (1942). The movie culminates on Christmas Day, but it is really a thoroughly beguiling ghost story that blossoms into a sensitive meditation on childhood, loneliness and isolation. It's a film I have tremendous affection for.
What Christmas film do you think is a complete turkey?
I really struggled with this one. Looking through assorted lists of "Christmas Turkeys" online, it appears that I've skilfully managed to avoid all those considered real stinkers. If I had to choose, I'd say Ron Howard's The Grinch (2000). It's a migraine of a movie.
What three words would you use to describe QFT?
Charming. Friendly. Vital.
What is your earliest cinema-going memory?
My mum assures me that the first film she took me to was ET: The Extra Terrestrial (1982), but my earliest cinema-going memory is going to see The Jungle Book (1967). I would have been about four at the time and it remains my favourite Disney film to this day.
What film do you dislike that everyone else loves?
Noah Baumbach's Marriage Story (2019). I thought it would be right up my street but, man, I hated every frame of that whiny, relentless, self-indulgent dreck. It was the cinematic equivalent of being trapped in a very tiny lift with the worst people in the world.
What is the best thing about going to the cinema?
That moment when the lights go down, the cinema descends to a hush and the film begins. There is a sensory overload that comes with that moment that can never be matched at home. It's rather overwhelming.
Who is your favourite film villain?
I've always had a soft spot for Little Bill Daggett (Gene Hackman) in Clint Eastwood's Unforgiven (1992).
Have you ever changed your opinion on a film?
Loads, but the one that springs most forcefully to mind is Brief Encounter (1945). I first watched it when I was young and boyish and, as a consequence, I vociferously dismissed it. Subsequent viewings have proven me to be a weapons grade idiot. It is, of course, a landmark of British cinema with a truly astonishing performance from Celia Johnson at its beating heart.
What is your favourite movie quote?
"You're like a leaf that the wind blows from one gutter to another." There's a sardonic poetry to the language of film noir that always strikes a chord with me, and this line uttered by Robert Mitchum in Out of the Past (1947) is just perfect.
What film would you love to see at QFT ?
This one is easy. I would love to see the Busby Berkeley choregraphed pre-code musical Gold Diggers of 1933 (1933) on the big screen. I think it would be a magical experience.
Who would play you in a film of your life?
I would like it to be Robert Mitchum but if we're going for an actor who is, you know, still breathing, I'd be more than happy with Paddy Considine.