#WeAreQFT: Fionnuala Doyle & Ellen Reay
12 May 2020
In a first for #WeAreQFT we present to you a joint edition with familial flair. QFT Marketing co-ordinator Ellen and her mum Fionnuala tell us their five quarantine films, how they both had their first cinema-going experience in the same venue and which of them loves the Trainspotting soundtrack while the other prefers the works of Jon Brion.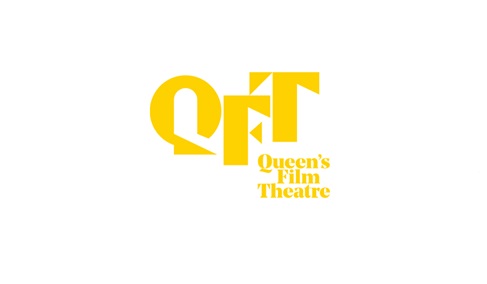 You are stuck at home and your favourite cinema is closed. What five films do you watch?
Fionnuala:
The Umbrellas of Cherbourg (1964) dir. Jacques Demy
Boyhood (2014) dir. Richard Linklater
The Lives of Others (2006) dir. Florian Henckel von Donnersmarck
Moonlight (2016) dir. Barry Jenkins
Embrace of the Serpent (2015) dir. Ciro Guerra
Ellen:
The Spirit of the Beehive (1973) dir. Víctor Erice - I've been introducing my boyfriend to my favourite films over the last year and this is still on the list because it's so hard to find. I was obsessed with it at uni.
Jeanne Dielmann, 23 quai du Commerce 1080 Bruxelles (1975) - I've never seen this, and I feel like it would give me lots to think and read about while I can't go to the cinema.
The Gleaners & I (2000) dir. Agnès Varda - Couldn't not have a Varda in the mix. One of the great observers and someone who takes such pleasure in creating something from ordinary life.
Before Sunset (2004) dir. Richard Linklater - I haven't seen this in years, but I'd love to walk along the streets of Paris with these two.
Moonlight (2016) dir. Barry Jenkins - Somehow I saw this film 3 times in the cinema within the space of a month and still didn't get bored of it.
Probably should have tried to pick something that was a bit of a laugh too…
What three words would you use to describe QFT?
F: Journey with friends.
E: Always my favourite.
What is your earliest cinema-going memory?
F: Snow White and the Seven Dwarfs (1937) in the lovely old Iveagh Cinema in Banbridge. My mother was excited to see it, as it was the first film she saw too when it was first released in the 1930s! My little brother Leo cried and hid under the seat for most of the movie as it was too frightening for him.
E: I think it was convincing my mum to take me to see Pokémon: The First Movie (1998) in the old Iveagh in Banbridge. I was so excited because it was the first film I had picked to see myself. I turned around all excited to my mum ten minutes into the film and she was fast asleep.
What film do you dislike that everyone else loves?
F: The Irishman (2019). I could not work up any interest in the characters. Too long, too slow and I hated the CGI de-ageing!
E: Captain Fantastic (2016). I just found Viggo Mortensen's character so infuriating. Although I would quite like to rewatch it, as I think I watched it when I was going through a phase of wanting characters to be "good".
What is your guilty pleasure film?
F: Mamma Mia! Here We Go Again (2018).
E: I try not to feel guilty for liking any film but I have seen Center Stage (2000) too many times.
What is your favourite film soundtrack?
F: Trainspotting (1996).
E: I'm a real sucker for a Jon Brion soundtrack - Eternal Sunshine of the Spotless Mind (2004), I Heart Huckabees (2004), Punch-Drunk Love (2002). Think Eternal Sunshine of the Spotless Mind comes out top.
What is the best thing about going to the cinema?
F: It's magical! It has always felt like entering "the wardrobe" in the dark and at the back you stumble out into another world, and it's a different world each time! Watching at home with all the distractions doesn't come close.
E: Giving yourself over completely to the film. I'm far too addicted to my phone and end up looking at it no matter how much I'm enjoying a film at home. In the cinema you can't (or well you shouldn't). There's nothing like that focus.
Do you have a special place in the cinema where you always sit?
F: Third down in the middle.
E: Nah. But normally at the end of a row to minimise the time a toilet break would take.
Who is your favourite film villain?
F: Alan Rickman as the Sheriff of Nottingham in Robin Hood: Prince of Thieves (1991). I love his OTT acting.
E: Maybe not "favourite" but the most villainous villain - Noah Cross (John Huston) in Chinatown (1974). That final scene. Ugh the heebie jeebies it gives me.
Have you ever changed your opinion on a film?
F: Diva (1981). I loved this movie in 1980s but watched it again recently and was disappointed – it seemed dated and shallow. I still love the soundtrack however, especially the beautiful aria from La Wally – it was probably the first operatic aria I listened to.
E: There Will Be Blood (2007). I saw it when it first came out and I was a baby feminist at that stage and was so annoyed about the lack of women. I thought it was only deemed "great" because it was all about men. I watched it again a couple of years later having matured a little, and had my mind blown. There are few directors as good as Paul Thomas Anderson at exploring patriarchy's effect on men.
What film would you love to see at QFT when it reopens?
F: Fanny and Alexander (1982). It's that stepping completely into another world again!
E: I think maybe it's finally time I see 2001: A Space Odyssey (1968). Only feels right that the first time should be in a cinema.
Who would play you in a film of your life?
F: Frances McDormand.
E: Natasha Lyonne has the hair for it.