#WeAreQFT: Natalie Metz
13 May 2020
QUB MA student Natalie Metz is the next passenger on the steam train that is #WeAreQFT. Discover what three words she would use to describe QFT, why an antagonistic Leslie Knope is too good to resist and why she doesn't feel all that guilty about liking Cheaper by the Dozen.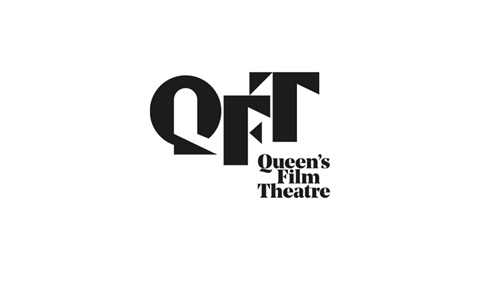 You are stuck at home and your favourite cinema is closed. What five films do you watch?
The Princess Bride (1987) – covers the range from romantic ("As you wish") to hysterically funny ("Have fun storming the castle!"), couldn't ask for more.
The Departed (2006) – those Boston accents make me feel at home.
Jumanji (1995) – so many Robin Williams classics to choose from, but this will always be a nostalgic favourite.
On the Basis of Sex (2018) – for days when the only cure is RBG.
The Little Princess (1939) – the Shirley Temple version, which was one of the only VHS tapes my sister and I had at our grandma's house and we somehow never got bored of it.
What three words would you use to describe QFT?
A true delight.
What is your guilty pleasure film?
Cheaper by the Dozen (2003) – though it's hard to feel guilty about getting endless amusement from Steve Martin (and a soundtrack of the best 2000's angsty pre-teen music).
What is your earliest cinema-going memory?
Seeing Hercules (1997) at age 3, around the same time I was known for watching and acting out scenes from Snow White on a daily basis. All part of cultivating a lifetime love of Disney and animation.
Who is your favourite film villain?
Amy Poehler and Will Arnett as Fairchild and Stranz Van Waldenberg in Blades of Glory (2007). Leslie Knope as an antagonist is too good.
What is your favourite quote?
The entire Dennis the peasant scene from Monty Python and the Holy Grail (1975), particularly: "Strange women lying in ponds distributing swords is no basis for a system of government!".
What film would you love to see at QFT when it reopens?
Little Women (2019) – saw it twice at the QFT in January. Nothing makes me cry like Jo March expressing emotion and it seems like time for another watch.