#WeAreQFT Rhys Huws
01 July 2020
For this week's #WeAreQFT we hear from our QUB colleague Rhys Huws about the film his daughter made him love and which actor has appropriately sad eyes to play him in the film of his life.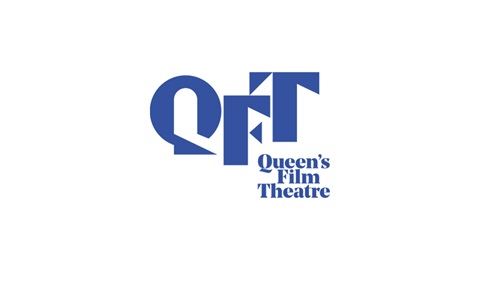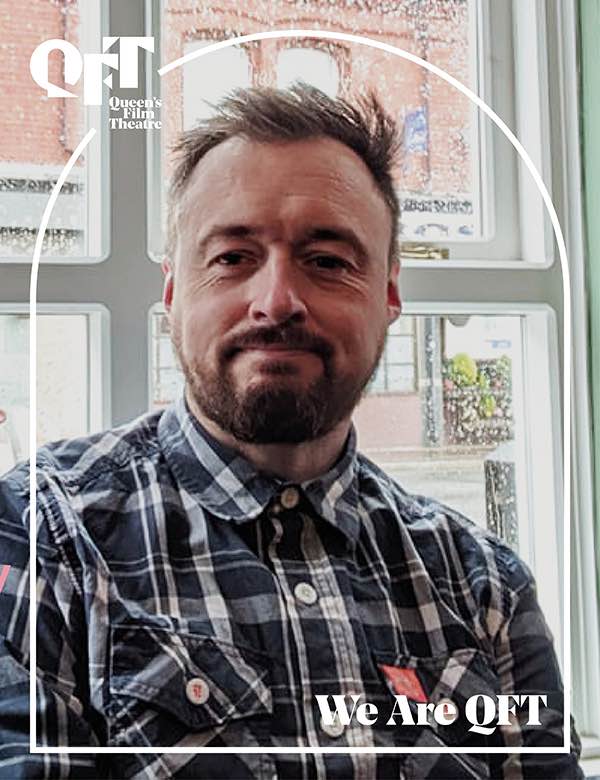 You are stuck at home and your favourite cinema is closed. What five films do you watch?
Withnail and I (with wine, obvs)
Pan's Labyrinth
The Wicker Man (not the Nicolas Cage version)
Moon
Guardians of the Galaxy
What three words would you use to describe QFT?
My local cinema. I love the fact I live in close proximity to this amazing place!
What is your earliest cinema-going memory?
E.T. at the Commodore Cinema in Aberystwyth; I thought the alien was terrifying at the time. At least it inspired one of my favourite Father Ted lines: "So, there he is, risen from the dead, like that fella E.T.".
What film do you dislike that everyone else loves?
La La Land, an utterly nauseating sweet bag of vomit.
What is your guilty pleasure film?
Iron Man 2, it's my youngest daughter's favourite film of all time. I know it's not the greatest in the Marvel catalogue but I like it for her unapologetic love for it!
What is your favourite film soundtrack?
The World's End, what other film soundtracks include songs by Suede, Blur, Stone Roses, Primal Scream and Pulp? It's like a mixtape of all the songs we listened to in our 6th form common room.
What film character would you love to meet and why?
Barry Judd from High Fidelity, he reminds me of so many of my work buddies when I worked at a record store years ago.
What is the best thing about going to the cinema? (as opposed to watching a film at home?)
The fact that my wife has to watch a film without continuously glimpsing at her phone!
Do you have a special place in the cinema where you always sit? If so, where is it?
Somewhere towards the middle near the middle aisle, easy toilet access with minimum disturbance is essential. Got to abide with the Wittertainment Code of Conduct.
Who is your favourite film villain?
Hans Gruber from Die Hard, no contest.
What one thing would you change about your favourite film?
Withnail and I, I would ditch the live version of Procol Harum's Whiter Shade of Pale at the beginning. Apart from that the film's perfect.
What film do you think justifies a remake?
The 2005 version of The Hitchhiker's Guide to The Galaxy. I wasn't never a fan of the source material, I watched it recently and thought it could do with someone like Taika Waititi at the helm and David Mitchell as Arthur Dent.
Have you ever changed your opinion on a film? What one?
Ghostbusters, I don't think it's aged well
What is your favourite movie quote?
"Cake. All right here?"
What film would you love to see at QFT when it reopens? (can be upcoming or a classic)
Backbeat! A forgotten classic that's actually quite hard to come by nowadays. Not only does the film contain fantastic performances and quotable lines, the soundtrack features Beatles covers from a band of artists including Thurston Moore, Dave Grohl, Mike Mills and Henry Rollins. My housemates and I watched my VHS copy on repeat at university.
Who would play you in a film of your life?
According to my closest friends I have the "sad eyes" of John Hurt; so I guess John Hurt from The Elephant Man.