#WeAreQFT Stephen Mullan
15 May 2020
In this volume of #WeAreQFT Stephen Mullan tells us about his eventful early cinema going experience, why Hugh Grant was robbed of an Oscar and why he lied to QFT (tsk, tsk).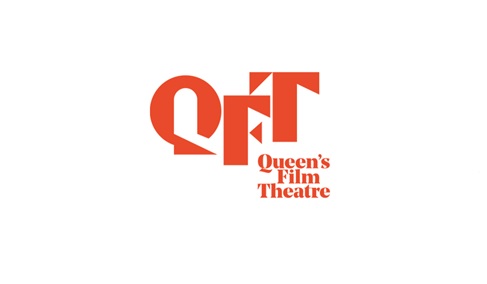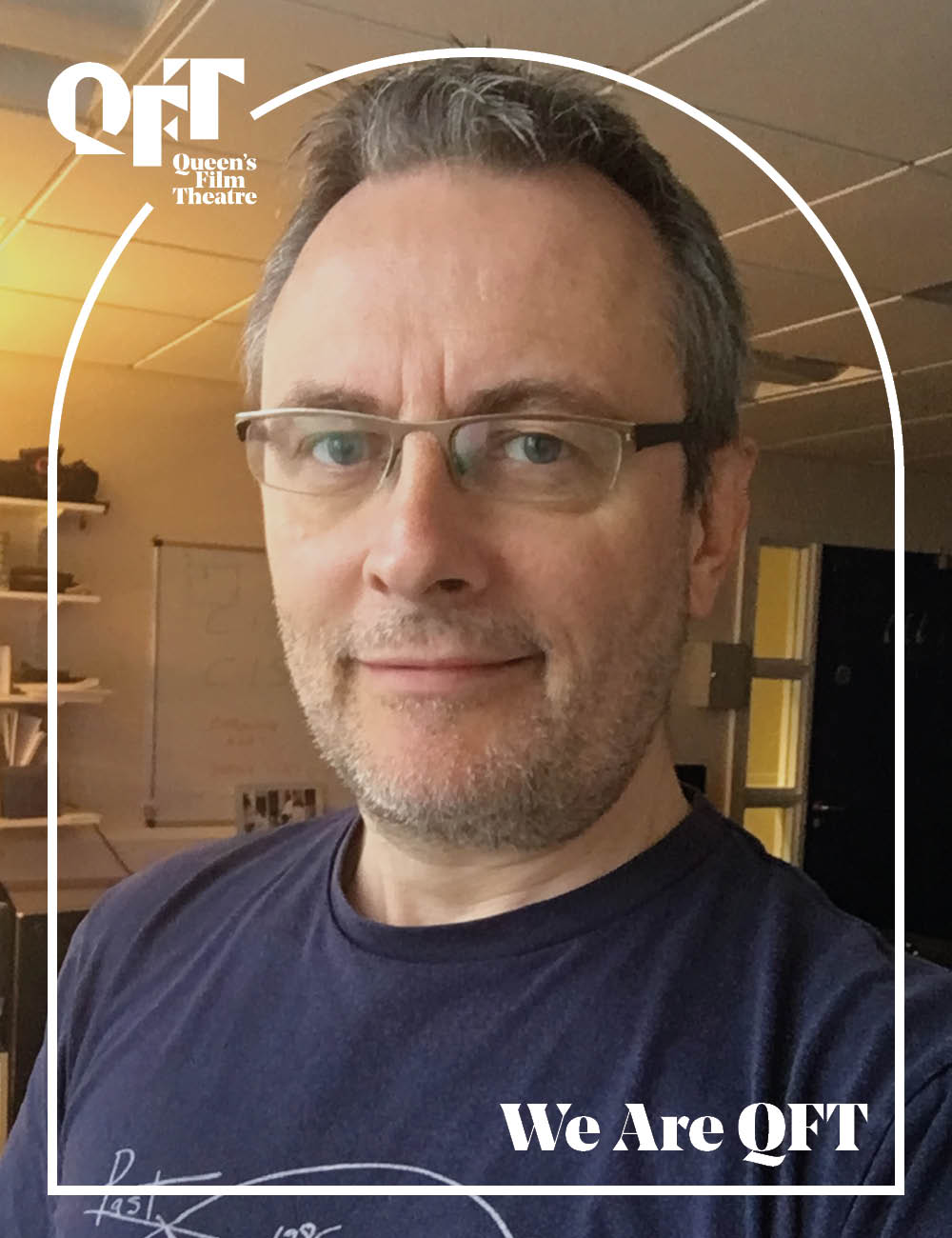 You are stuck at home and your favourite cinema is closed. What five films do you watch?
They're all feel good films, with little hints of sadness. But ultimately smiles at the end.
1. A Matter of Life and Death (1946) Dir. Powell and Pressburger
2. Raising Arizona (1987) Dir. The Coen Brothers
3. The Grand Budapest Hotel (2014) Dir. Wes Anderson
4. The Farthest (2017) Dir. Emer Reynolds
5. Being There (1979) Dir. Hal Ashby
What three words would you use to describe QFT?
Palace of storytelling.
What is your earliest cinema-going memory?
I know I had been to the cinema many times but the first memory that sticks in my head was going to see Jaws (1975), in the ABC in Great Victoria Street. At the very moment the head pops out of the hole in the boat a car bomb went off outside the Europa Hotel. The cinema shook, everyone jumped and screamed. the film carried on. To me it was the greatest special effect of all time and thankfully no one was injured.
What film do you dislike that everyone else loves?
The Lobster (2015). Lanthimos makes me feel cold.
What is your guilty pleasure film?
Hands down, Crocodile Dundee 2 (1988). If it's on I'll stop whatever I'm doing to to watch and enjoy.
What is your favourite film soundtrack?
Rumble Fish (1983) soundtrack by Stewart Copeland. It was also my first film to see in the QFT and I had to lie about my age to get in. Sorry.
What is the best thing about going to the cinema?
It is the shared collective experience of being told a story and making an emotional connection with your peers. Also, I get a rush when the screen re-sizes just after the ads and trailers, as if the screen is preparing us for a journey.
Do you have a special place in the cinema where you always sit?
In Screen 2, far left hand side 2nd row. In Screen 1 not behind anyone tall!
Who is your favourite film villain?
Hugh Grant's Phoenix Buchanan in Paddington 2 (2017). He deserved the BAFTA and was robbed of not getting an Oscar nomination, never mind a win.
What one thing would you change about your favourite film?
Just a minor ADR lip sync issue in A Matter of Life and Death (1946). When Conductor 71 says, "One is starved for Technicolor up there." Apart from that, it is perfection.
What film do you think justifies a remake?
Some re-makes can be hit or miss. For me though, The Fifth Element (1997) could do with a huge re-edit. All in the pursuit to cut out Chris Tucker's Ruby Rhod and replace him entirely. The most annoying character to have ever went on screen.
Have you ever changed your opinion on a film?
Ghostbusters (1984). Loved it when it first came out. Now I can't watch it as Venkman is just a vile horrible anti-intellectual misogynist and narcissist. And yes, I did like 2016 remake.
What is your favourite movie quote?
"Life is a state of Mind." Being There (1979). Love it so much I turned it into an oil painting so I can see it everyday.
What film would you love to see at QFT when it reopens?
Has to be Paterson (2016). I find Paterson to be sweet, gentle, warm, beautiful and poetic. A post covid Paterson embrace would do wonders for the soul.
Who would play you in a film of your life?
For close ups of hands, it'll have to be Brad Pitt as he is my identical hand twin. For the rest Buster Keaton, he could re-create my many accidents and bone breaks with ease.