ALL IS TRUE review by Mike Catto
The Arts Show's resident film buff, Mike Catto is a seasoned film critic, educator, and historian.
ALL IS TRUE Director: Kenneth Branagh Writer: Ben Elton Certificate: 12A 101 minutes
All is not true, but the film gives us up to date quantifiable research on the latter years of the Bard while relishing some of the speculative theories that abound. Some it dismisses. Some it embraces for dramatic purposes. Together, the whole thing works. Faced with a damning slander of whoredom against his daughter, Shakespeare (Kenneth Branagh) warns off the accuser by quoting horrific lines from Titus Andronicus as if it they were fact. He then admits to his wife Anne (Judy Dench), "Don't let the truth get in the way of a good story".
And this is a good story. Far from a conventional biopic of the latter years of Shakespeare, it is a disquisition, through the Bard, of loss and eventual acceptance. Structurally, it often has the chiming of two similar events or themes. It begins with the burning down of The Globe in 1613 during a performance of Will's Henry VIII (subtitled All Is True) a massive blow to Shakespeare as writer and investor. Later, poems allegedly by his dead son Hamnet are thrust into a fire.
We know writer Ben Elton for the Blackadderish comedy Upstart Crow. He is the nephew of the respected Tudor historian Sir Geoffrey Elton and he knows his stuff. Even when theorising, there is so much in this rich, wonderfully rendered film that is based on real knowledge…and on giving another twist to what may or may not be verifiable.
At its core the film is about loss. Will's son died 20 years before his return to Stratford. Like Hamlet visited by the ghost of his father, Shakespeare is haunted by the ghost of Hamnet. Will has lost The Globe: his wife treats him, not as a returning husband, but as a stranger, a guest offered the best guest bed. Despite his fame, Will chooses to dig a garden in memory of his lost heir. That garden becomes a metaphor for, yes, imagination and the need for 'ingredients' (creativity) but also to accept that not all things will take root. Some die.
The depth of the film is in the three women. Anne, the oft neglected but loyal wife. Daughter Susannah, married but just the property of her Puritan husband and, most especially, Judith (Kathryn Wilder) the surviving twin of Hamnet. She can read and write; is forthright in her views and is the most #Me Too of the narrative. The male dominated storyline is here subverted by the hitherto uncharted female strength around the famous father.
The film bursts into full excellence and depth with the made up visit of the Earl of Southampton (Ian McKellen). Their ten minute duologue sequence alone is worth the price of admission to this intelligent, and in the final analysis, deeply moving film.
« BACK
---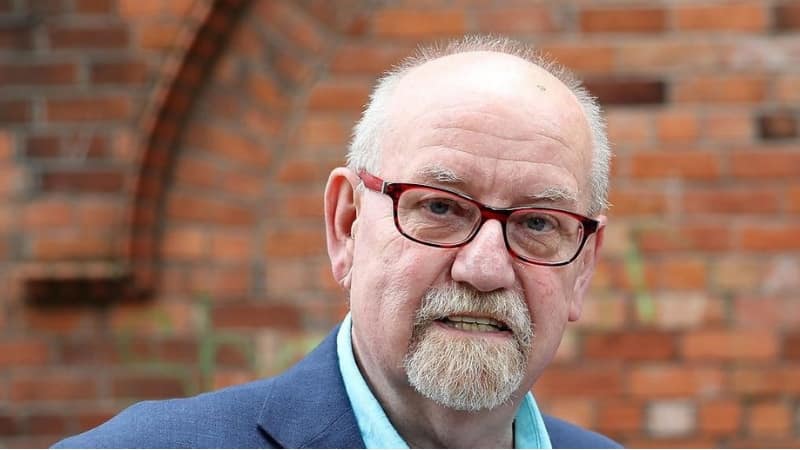 MARY QUEEN OF SCOTS review by Mike Catto
The Arts Show's resident film buff, Mike Catto is a seasoned film critic, educator, and historian.
MARY QUEEN OF SCOTS Director Josi Rourke Certificate 15 121 minutes
The story of Mary Stuart, intertwined with that of her cousin Elizabeth, has inspired numerous films, TV dramas and documentaries as well as stage plays and opera. This new film does have a semi-original take on the story-line as well as a fresh visual approach.
The director comes from a background in theatre and she brings to the film a dramatic, if not necessarily historically accurate division between the two kingdoms of England and Scotland. The colourful interiors of Elizabeth's world are shot mainly in actual buildings of the period. The exteriors of new arrival Mary's Scotland are equally authentic (if much more sturdy and grey) while the interiors are brooding sets, almost monochrome and primitive. Her courtiers – and at times, herself - tend to be dressed, courtesy of Alexandra Byrne's costume design, in dark leathers and fabrics. The cast, as is becoming more acceptable today, is "colour blind" in the sense that there are many people of colour playing characters who were white. The overall effect of the disjuncture of the look of the film tells us that this is no traditional costume drama.
Both Elizabeth (Margot Robbie) and Mary (Saoirse Ronan) are redheads, and the colour red theatrically highlights both character and action. The rapid cutting back and forth between the two countries and their queens shows their differences…and their similarities.
Misogyny and sexual politics are front and centre throughout. Protestant Elizabeth has her regal grievances against her younger Catholic cousin, but the film implies that she is also jealous that Mary bears a son while she remains the Virgin Queen. A scene that cuts between a bloodstained Mary immediately after the birth of James and Elizabeth, surrounded by the red paper roses she constantly makes, lacks any subtlety. Mary remains young looking, even at the time of her death, Elizabeth (thanks to make-up and prosthetics) grows ever more pock marked and raddled as the film progresses.
Men do not come out of this film well. Elizabeth's courtiers seem ineffectual while Mary's are brutal. Her first husband, Lord Darnley (Jack Lowden) is a drunken, brawling bi-sexual who, after marriage, demands to be called King. He comes to a bloody end in 1567. Second husband, Bothwell (Martin Compston), abducted Mary -there is no other word for it – raped her and forced her to wed him. His political allegiance to his queen was so ambivalent that he eventually fled the country. Add in her weak confidant Rizzio (another bloody end) and the Calvinist hatred spewed out by John Knox (David Tennant) against Mary's gender and faith and you can see why the film has been seen (slightly unfairly) as a #MeToo document.
Until I saw The Favourite I thought Mary Queen of Scots to be an exemplar of a new take on history films. I am less sure now, but it is still powerful. Saoirse Ronan (speaking French and wi' a wee bit o' a Scotch accent forbye) is excellent and I cannot help but feel that she should have got the BAFTA nomination rather than Margot Robbie under layers of latex….
For more info or to book tickets click here
« BACK
---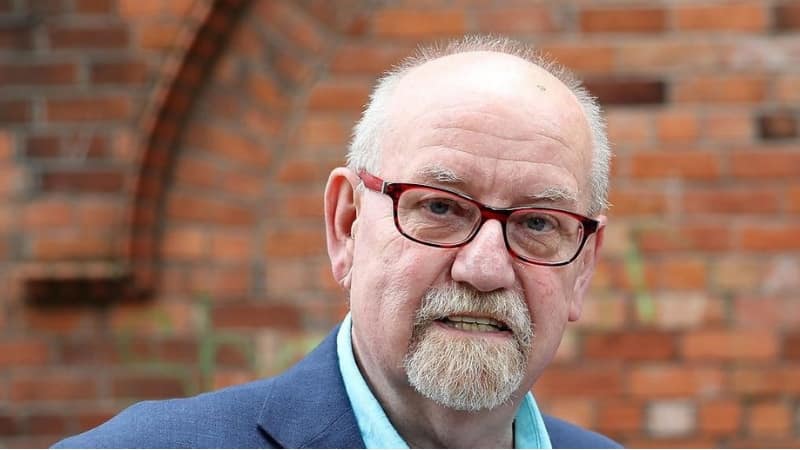 COLETTE review by Mike Catto
The Arts Show's resident film buff, Mike Catto is a seasoned film critic, educator, and historian.
COLETTE Director Wash Westmoreland Certificate 15 112 minutes
All film and TV biopics, no matter how 'liberal' they are with the truth of the story, are as much about the date of their production as they are about the central character(s) and period setting. Compare and contrast, say, John Ford's 1930s take on the life of Mary, Queen of Scots with the 2019 version. Like the 1991 film Becoming Colette, directed by Danny Huston, the new production concentrates on the early writing career – and lifestyle – of author, journalist, actress Sidonie-Gabrielle Colette (1873-1957).
Country girl, young Sidonie (Kiera Knightley) has a talent for writing and is overwhelmed having been wooed by a sophisticated big city visitor, the fascinating older man, Henry Gauthier-Villars, known to society and the demi-monde as Willy (Dominic West). Moving to Paris, she marries Willy within the year (1893). However, Willy isn't simply a show-off chancer, he is also the brains behind a literary factory of impoverished ghost writers whose output is published under his name. He forces Sidonie into expanding some of her semi-autobiographical jottings into three hugely popular novels featuring a character called Claudine. By suggesting a more salacious "Sapphic twist" he takes full credit (and the proceeds) for the work of the rapidly maturing woman who now starts to call herself Colette.
By 1900 they are wealthy and successful, but the marriage is breaking down. Willy has numerous affairs and Colette herself embarks on an affair. Willy adapts the fourth Claudine novel for the stage and Colette/Claudine becomes almost a brand across many products. Gradually Colette becomes better known (or notorious) for her stage work.
So, the central theme of the film is that a woman of talent across many spheres has to break free from a domineering bully and find both her own voice and her sexuality. Thus, decades on from the 1991 film, Colette carries the imprimatur of #MeToo and About Time with added LGBT layers. Given that director Westmoreland's back CV has been mainly about AIDS, the porn industry, gay politics and the dementia drama Still Alice (his most mainstream film) I wasn't prepared for just how witty, stylish and non-polemical this film is.
The dialogue is sharp; the Belle Epoque/Art Nouveau locations and sets sumptuous; both Knightley and Gough have personal depth and believability, while Dominic West steals the show. Willy may be a monster but West's swagger and roaring (an infinitely more attractive Brian Blessed) stops him being one dimensional.
« BACK
---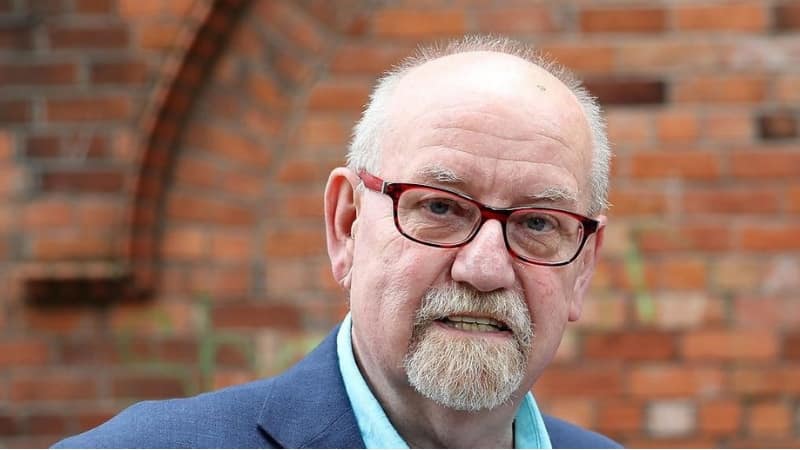 THE OLD MAN & THE GUN review by Mike Catto
The Arts Show's resident film buff, Mike Catto is a seasoned film critic, educator, and historian.
THE OLD MAN & THE GUN Director David Lowery Certificate 12A 93 minutes
Robert Redford has insisted that this is his last film as an actor, although he will continue in the industry and will still spearhead his Sundance Film Festival. In a nod to the opening of Butch Cassidy and the Sundance Kid, the film begins with a title card that says that this movie is "mostly true".
It's the story of Forrest Tucker (not the 1940s/50s character actor of the same name), an amiable and non-violent career criminal, He wouldn't be especially film worthy except that he escaped from local and state jails no fewer than 18 times and even managed to break out of the federal prison, San Quentin. After which, over a short time in the early 80s, he managed a remarkable run of successful bank robberies (again, no violence) with his two equally 'mature' buddies, Waller (Tom Waits) and Teddy (Danny Glover). They are pursued by detective John Hunt (Casey Affleck), who like the press, is secretly quite admiring of these antics, and whose nickname for the trio as The Over The Hill Gang is gleefully taken up by the media.
This is part of what is almost a sub-genre of heist/robbery films about geriatric criminals. Burt Lancaster, Kirk Douglas, Walter Matthau essayed this line in films in the 70s and 80s…the exact time when the OTHG operated. This year alone there have been two films about the OAPs who carried out the Hatton Garden Robbery. Some of these productions are comedic, and some end violently. This elegiac movie is not a comedy per se, but some of the events and dialogue have a droll humour to them.
What it doesn't have is bloody violence. The gun of the title is hardly seen and never used. Forrest and his friends use politeness and sheer chutzpah instead – a welcome change from the blood and bullets we might expect. Director Lowery made A Ghost Story, the sad, contemplative film with Casey Affleck in a bed sheet. That was a different, valid and non-scary take on haunting. This film takes an equally left field approach to its genre.
Redford's character in particular constantly mulls over his life and his mortality. Would he have lived that life any differently if, if, if? He is consoled by a late life almost romance with a most forgiving woman (Sissy Spacek) but lest it all seems too cosy, there is a sharp, stinging, condemnatory confrontation with his still angry daughter (Elizabeth Moss).
Somehow, Redford/Forrest becomes a composite character made up of all the films that Redford has made (a couple of which appear fleetingly in flashback). We cannot condone Forrest's actions but in the persona of the languid, charming Redford we can't condemn either. This film may not break box office records, but I feel that it will be welcomed on to our small screens for years to come. It's the Robert Redford equivalent of John Wayne's The Shootist.
« BACK
---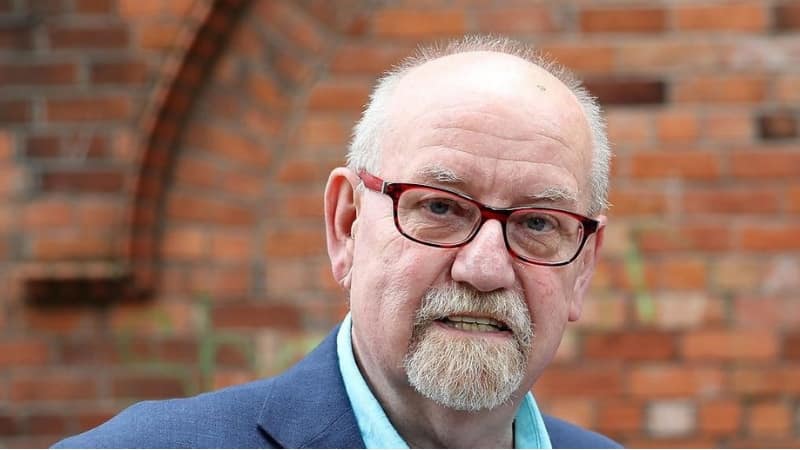 SORRY TO BOTHER YOU review by Mike Catto
The Arts Show's resident film buff, Mike Catto is a seasoned film critic, educator, and historian.
SORRY TO BOTHER YOU Director Boots Riley Certificate 15 112 minutes
Boots Riley is a writer, musician and above all else an American political activist with a strong left-wing agenda. Although he, and his colleagues/bands, have been addressing (and shocking) audiences with their anti-consumerist events/records since 1991, the current climate in the US under You Know Who has ramped Riley and his rapper collective up to 11. And it really shows in this, his no prisoners taken first feature length film. It is an unashamed anti-capitalist satire, and like all true satires, it can be enthralling and appalling in equal measures, often out Spike Lee-ing Spike Lee.
Set in what is described as "an alternative Oakland" ( I don't know what the real Oakland, California is like) it's the Brechtian moral tale of Cassius 'Cash' Green (Lakeith Stanfield), reduced to living in his uncle's garage with his girlfriend (Tessa Thompson) . He gets a job as a telemarketeer but his success rate – who likes cold callers anyway ? – is minimal until he is told by a colleague that his phone voice is too 'black', and that he should put on a 'white' voice. You may remember that this device featured in Spike Lee's BlacKKKlansman earlier this year where the African-American police officer used a different voice and patois to persuade KKK leader David Duke that he was talking to a white supremacist. There it was funny but just part of the drama. Here, the humour escalates as does Cash's cold calling success rate. Don't look for too much naturalism in this irresistible rise to Room At The Top of the mysterious RegalView Corp. This organisation seems to promote or sell an un-naturally wide range of services and products, from TV shows to rare minerals. The comedy and its targets come and go with rapidity, and a surprising percentage of the gags work.
In one scene, Cash finds his girlfriend trapped in a Performance Art piece being assaulted by people throwing blood and old phones (don't ask) at her. He steps in, with surprising results. That twist was unexpected and made this set piece much better than the man/ape Performance in this year's art house film The Square. In other sequences the corporate targets are just too easy to lampoon.
Boots Riley not only ridicules business and its 'slaves', he also lets loose at the conventions of film itself. The fourth wall is broken, characters jump -literally – from scene to scene, frame to frame and the colour palette is anarchically subverted.
In the final quarter of the film, the surrealism and slapstick pace win out over narrative coherence. To this reviewer it seemed as if Riley had tried to throw into the explosive mix all his left over ideas and concepts. This cramming, rapping, and shocking make for uncomfortable viewing, and one has to applaud this tyro director for attempting to undermine form and content. But, phew, it is an explosive experience, outdoing the films of Michel Gondry and the weirdness of Spike Milligan's Q. Let's see what he does next.
« BACK
---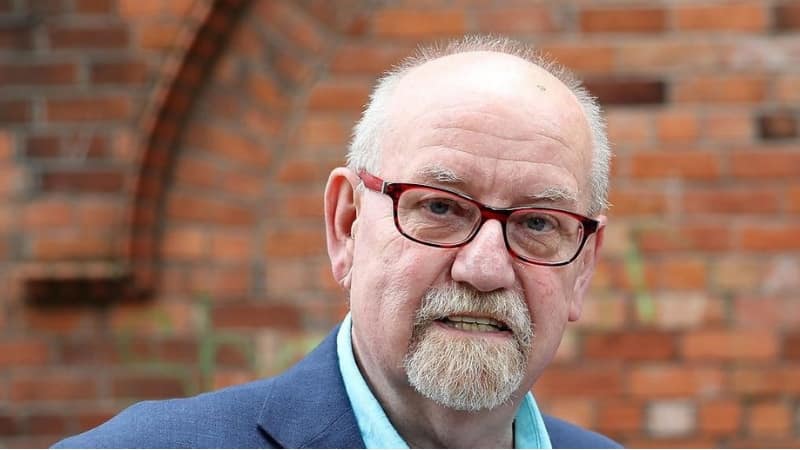 SHOPLIFTERS review by Mike Catto
The Arts Show's resident film buff, Mike Catto is a seasoned film critic, educator, and historian.
SHOPLIFTERS Director Kore-eda Hirokazu Certificate 15 121 minutes
This was the surprise winner of this year's Palme D'Or at Cannes, and I can see why it was both a worthy winner and a surprise. The previous films of Hirozaku I've seen – Nobody Knows (2008), I Wish (2011) and Like Father Like Son (2013) were sometimes sombre, elusive narratives about familial dysfunction. What humour was in them was wry and a little unsettling.
Now, with Shoplifters, Hirozaku has given us another unconventional family to learn about. But this time, the family seems, at first, to be happy, gregarious and loving. The just get by on social benefits and poorly paid part-time jobs. They also happen to be petty criminals. In modern day Japan, while some things have changed, there is still a tradition, a code almost of conformity. Here we get a family who are marginalised, who flout the rules and laws and who, despite few (legitimate) worldly goods, are content.
The home of the elderly matriarch, Grandma Hatsue, may be messy and far from perfect but looks like, well, 'home'. Couple Osamu and Nobuyo share the house with their teen daughter Sayaka and young son Shota, Such is their togetherness, they happily welcome in a young girl, Juri, who appears to be lost and may have been mistreated at home.
The fact that they cut her hair to look like a boy and teach her the family craft of shoplifting doesn't mean that this is a Tokyo version of Oliver Twist nor the more sugary musical Oliver! Hirokazu slowly builds up the positive side in the first act, and I worried then which of two paths the remainder of the film might then take. Would it lurch into full blown comedy about 'decent' ordinary old lags and scalliwags ? Would it slide into a misanthropic and dark drama ?
Somehow, it manages to absorb elements of both these narrative options while giving us a sharp series of events that shows us that none of the family is what he or she seems to be. This is done in an incremental, dispassionate, observational but never judgemental way. To say more would be to give away too many plot points; points which just keep coming but which are never hammed up nor hammered into us.
The life of the family is a warm but false alternative culture to that of modern Tokyo. Gradually, the affection we feel towards each of the family (except little Juri, renamed 'Rin') is eroded by the exposition of the facts. Eroded, but never entirely toppled. Some critics have favourably compared Hirozaku to the great Japanese director Ozu, both in his style of narrative and in his compassion for frailties. Add to that the post-war Italian Neo-Realist trait of showing that we are all failures in some respects, but still capable of being human and humane.
Even as the last 40 minutes show us things that are critically relevatory about the protagonists, we leave with a sense of having both seen and understood much about the 'family' and ourselves.
MORE INFO/BOOK TICKETS https://queensfilmtheatre.com/Whats-On/Shoplifters
« BACK
---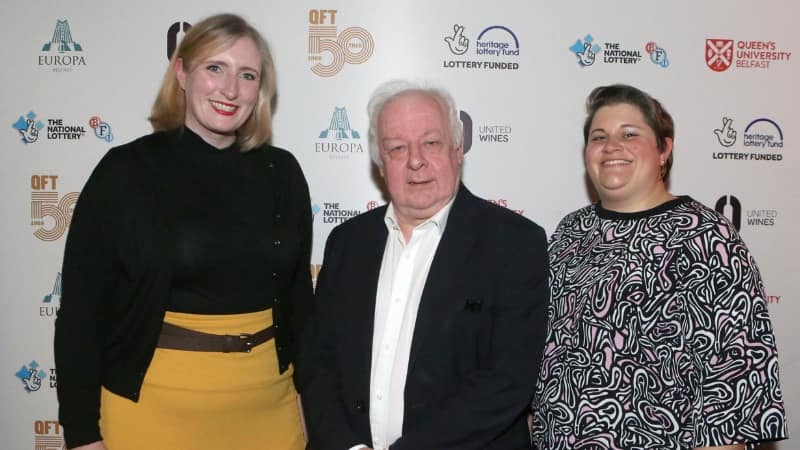 Reflections on QFT50
Joan Parsons, Head of QFT, looks back on the 50th Anniversary, and forward to the future for independent cinema.
When I joined QFT in January the 50th anniversary was far away on the horizon, I was determined to mark the significance and there had already been some great work underway to gather people's memories and start the conversation going. That QFT has survived and thrived during the last 50 years is a major achievement. In the world of independent cinema, where business is often only as good as the last big hit film and sometimes the gaps between these hits can be long and hard, QFT is a seasoned professional consistently punching above its weight. This spirit of resilience is a testament to all the staff that have worked here and the bravery and loyalty of the audiences.
The month that has been QFT50 was designed to celebrate all the different elements of QFT's programme, from documentaries to interactive work, from Derry Girls to Joan of Arc, from archive treasures to brand new films and everything in-between. We've had a really great time bringing QFT50 to life, have made new friends along the way and welcomed back some familiar faces. I have been particularly delighted to meet former staff who are still so fond of QFT and hear about their time here. It's been wonderful to see newcomers to QFT enjoying their first experience and seeing people coming night after night to see almost everything in the programme. We've had audience members ask about how they might make their own films, people who came on spec and then loved what they saw, and people come from across Northern Ireland to see something they just adore.
QFT has a commitment to Northern Irish talent, to Irish film, to British film, to Short films, to European film, to World cinema, to our festival partners, to diversity on and off screen, to access to talent and fundamentally to the art form that is cinema and all it encompasses. As the art-form changes so too does the medium of cinema and it is vital that QFT changes too, embracing innovation and continuing to provide the best cinema experience possible and access to a rich programme of film for all audiences. Belfast is a fantastic city and QFT is an integral part of the film and arts culture available here. We will continue to develop, avoid complacency, and look for ways to improve and reach more, new and different audiences.
None of us know what 'cinema' will be in 50 years time, as a relatively new art-form, still under 150 years old it always evolves but I hope that people will always love these magical places that open our eyes to the world of film, and the stories that exist in our screens.
« BACK
---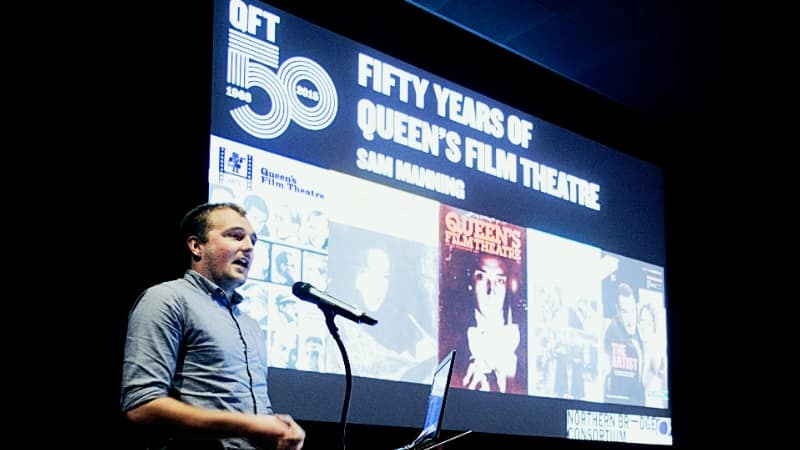 Remembering QFT Impact of Cultural Cinema
Dr. Sam Manning, film scholar, looks back at the cultural significance of QFT
At the beginning of this year, I received a grant to explore Northern Ireland's cinema history and heritage, working in partnership with Queen's University Belfast and Film Hub NI. The fact that QFT was due to celebrate its fiftieth anniversary in October provided the perfect opportunity to research its history and to engage public audiences with the material I uncovered.
My first step was to scour the archives of places such as the British Film Institute, the Public Record Office of Northern Ireland and the McClay Library's Special Collections. Newspaper articles, cinema programmes and correspondence all provided a wealth of information on the cinema's operations, finances and programming. As a historian, I'm used to spending hours in dusty archives sifting through yellowing papers. Thankfully, there was an abundance of QFT material to keep me busy.
Though fascinating, this archival research did little to capture the impact of cinema on people's lives and the personal experiences of those who ran, visited and worked in QFT. I wanted to speak to these people about their experiences and to understand what the cinema meant to them. During my PhD research on the history of post-war cinema-going I recorded oral history interviews with Belfast cinema-goers. Given the importance of public engagement to the current project, it made sense to document and preserve the memories of QFT's current and former staff, audiences, partners and visitors.
I recorded over thirty interviews, which focused on memories of cinema-going, favourite films and the role of cultural cinema in Belfast. While the discussions were framed by these topics, I encouraged interviewees to speak openly on the subjects that interested him. The interviews revealed a rich seam of new information that contributes significantly to our understanding of Belfast's social life during the past fifty years, adding context and detail to the existing archival records. As a QFT fan and regular cinema-goer, it was a privilege to listen to people's stories and to learn about how the cinema has changed since it first exhibited Viva Maria on 16 October 1968.
Interviewees discussed topics such as changes to the building, cinema programming, the importance of key figures such as Michael Open, and the importance of QFT as a site for the exhibition of Irish cinema. They revealed how different QFT was to other Belfast cinemas and how cinema exhibition has changed over the past fifty years. For example, Deirdre Gunn first attended QFT in the early 1970s. She remembered that one 'thing people liked about QFT was they didn't play the British national anthem at the end of the film. Because if you went into town and you went to see a film there was always a scurry to get out before the anthem started'. She added that 'what you had when you came to QFT was something completely different. You didn't really know what you were going to see. You knew it wasn't going to be in the mainstream cinemas, but it was the atmosphere. People who loved film were here'.
QFT attracted cinephiles from all parts of Belfast and was often remembered as a safe haven or a place of refuge during the Troubles. Terry Corr, for instance, stated that 'had it not been for the QFT, I don't know if I'd live here now because I've had to find some way to get away from here. And the QFT, honestly was a sanctuary… a place where you could live a normal existence'. Brian Henry Martin grew up in east Belfast and first attended QFT in the mid-1980s. He claimed that 'the QFT in south Belfast was like [being] on a different planet. I don't think I'd ever been to south Belfast. I couldn't even tell you where south Belfast was. I'd hardly been to the city centre in about ten years. So going to the QFT - I didn't know where it was, I didn't know what it was. But I was fifteen, I had a girlfriend at the time. I said "let's go and see a foreign film" and we went to see Jean de Florette'.
At the end of the interviews, I offered participants the opportunity to reflect on their memories of QFT and to consider its importance to the social life and cultural of Belfast. The responses were wide-ranging and overwhelmingly positive. It is clear that QFT means different things to different people and its impact has stretched far beyond Belfast. For instance, Susan Picken, the former Head of QFT, concluded that 'I think it's been incredibly important because it's a space where everybody can come and watch films and think about films and talk about films… It's very easy to retreat back behind your front door, but we need social spaces that are as much about talking and ideas as about having a fun time'.
Extracts from the oral history interviews were used in an exhibition held in the cinema foyer and a talk I gave at QFT on the cinema's history. They will also feature in an upcoming publication that commemorates QFT's history and its fiftieth anniversary celebrations. I intend to archive the interviews and make them available for future researchers. QFT's history belongs to everyone who has passed through its doors and preserving their voices allows us to understand the important role QFT has played since 1968. Long may it continue.
« BACK
---
The Legacy of The Female Lens
Amanda Doherty; actor, artist, and activist, looks at the legacy of the female lens.
2018 has been an historic year for women in Ireland. Here at the QFT we were delighted to screen the first ever horror feature film directed by an Irish woman, Aislinn Clarke's The Devil's Doorway. More significantly this year saw Ireland vote en masse to grant women the right to bodily autonomy as the government finally caught up with the people (and the 20th century). Here in the north however, women are still being left behind.
October 2017 marked the 50th anniversary of the UK Abortion Act, an act which is still denied to women in Northern Ireland today, placing us decades behind other provinces in the UK with regard to women's rights. To mark this event, I created Poppi + Gonzo, a neo-realist short which holds a magnifying glass over our failure to support women. Since its creation, the film has been screened at film festivals, universities, and conferences across Europe and the USA including, most recently, the Women's International Film and Arts Festival in New York to mark International Women's Day.
As a filmmaker I am inspired by artists who use their work as a tool for social change, who challenge and confront the status quo through their work, with key inspirations for my film including Ken Loach's, I, Daniel Blake, and Mania Akbari's 20 Fingers. Creating social change through film, however, should not be considered as limited only to social realism-which can be clearly seen in Rachel Maclean's stunning feature debut, Make Me Up.
Reviewed in The Guardian as "a surrealist critique and freaky satirical nightmare on the subject of feminism, female body image and social media", Maclean has created a visually stunning piece of work where The Hunger Games meets Nell Leyshon's The Beauty Manifesto. Described by the filmmaker as 'a world that is both seductive and dangerous; a place where surveillance, violence and submission are a normalised part of daily life' the audience are uncompromisingly confronted with absurd pressures faced by women today in the darkest of satire. Siri wakes to find herself trapped inside a brutalist candy-coloured dream house. Despite the cutesy decor, the place is far from benign, and she and her inmates are encouraged to compete for survival while being watched over by surveillance cameras, 24/7. As the women are forced to go head-to-head in a series of demeaning tasks, Siri, with the help of fellow inmate Alexa, starts subverting the rules and soon reveals the sinister truth that underpins their world. Part of Represent, a series of works inspired by the Representation of the Peoples Act 1918, this film, alongside Rachel's Q&A has stood out as a highlight of the QFT 50 programme since its release.
Further programme highlights, both this week, include the Women Over 50 Festival Shorts and Dr Jennifer O'Meara's talk on 'Women in Film: 1968-2018'. Women Over 50 Festival Shorts is a selection of works drawn from the most recent Women over 50 Festival; a festival which champions the work of older women both on screen and behind the camera. In an industry where older women are too often pushed into invisibility, festival director, Nuala O'Sullivan (who joins us for a Q&A), fights back by placing women over 50 firmly into the spotlight. The achievement of women within the film industry is further expanded upon by Dr Jennifer O'Meara, a recent recipient of the Carnegie Trust Grant to conduct research on her project, 'Shaping Women's Screen Voices'. Dr O'Meara's talk aims to take a more celebratory tone – highlighting the many achievements of women in cinema.
Research findings from the Geena Davis Institute on Gender Equality in Media and J. Walter Thompson Company have reported that 90% of women globally feel that female role models in TV or Film are important, with 58% having felt inspired to be more ambitious or assertive as a result of these female roles models on TV of film. Even more significantly, their research also showed 1 in 9 women globally, rising to 1 in 4 in Brazil, have said that positive female role models in TV and film had given them the courage to leave an abusive relationship. Women in film create impact globally, how incredible for that impact to be celebrated and recognised at QFT 50.
Explore the full QFT50 programme here https://queensfilmtheatre.com/qft50
« BACK
---
Staying True to Your Mission How to Survive For 50 Years
Andi looks at QFT staying true to mission through the lens he knows best.
I moved to Northern Ireland at the end of the summer of 2010. I'd been a few times before I moved but wouldn't confess to being an expert on the country I now call home. However, I did know three important cultural things before I jumped on the ferry at Stranraer:
Julian Simmons is pretty much royalty
Country music is very popular in NI
The QFT is an institution
I was lucky enough that my first job was at UTV and I managed to get to work with Julian for 12 months. I can confirm he's as much of a legend as you think.
Sadly, my ears have never been able to tune into the beauty of country music and I've spent most of the last decade trying to avoid it. I've failed spectacularly on that, but I'd get a 10/10 for effort.
While my ears haven't managed to love country music, my eyes have fallen in love with the QFT.
The drip feed of information about the QFT that had crossed my path in Newcastle (the Toon, not Down) had conjured up images of a magical place, a throw-back to a golden age of cinema, with an art-deco building, popcorn, torches showing you to an uncomfortable seat and an intermission while the reel was changed over.
I was, of course, completely wrong. Which is why the QFT is still going strong. Let me explain using the lens I know best – marketing.
Stay true but stay relevant
In my limited time as a QFT visitor (and latterly as someone who has worked helping market the independent film sector in Northern Ireland), I see an institution that has moved with the times. And that's not just the latest refurb I'm talking about.
The programming at QFT is excellent. I have a friend who takes his wife to see It's A Wonderful Life every Christmas and I loved the scheduling of Die Hard last December – many a middle aged man's favourite Christmas film.
But I firmly believe that if all the QFT did was show old classics, it would disappear from the Belfast cultural scene.
What the various people who have led QFT over the years have managed to do is keep the programming relevant to a modern audience, whilst tipping their hats to history.
Look at what's on for the 50th celebrations: a screening of Peterloo, a new Mike Leigh film about a government massacre in Manchester in 1819, that happily sits alongside My Left Foot, Derry Girls and Monty Python's Life of Brian.
To achieve this, an organisation has to have a clear understanding of its mission. It has to know what problem it is solving for its audience and keep solving it. But, the difficult bit is solving them in new and innovative ways, not just using the same trick every time.
Stay On Mission
Being eclectic isn't easy.
Eclectic can quickly become random, then clueless in the blink of an eye. What QFT does is stay true to the mission and stay close to the audience, which helps it avoid clueless.
Staying close to the audience is, perhaps, the marginally easier of the two. One thing you discover very quickly is the QFT fan base is passionate about the venue! The membership scheme helps too – having such a committed group of fans provides a good barometer for what's going on.
This feedback, however, can be a misleading metric. If you only talk to your super fans, that's one very specific group who might not have similar needs to the rest of the people you're trying to attract. And, as I've already suggested, the QFT needs to stay relevant to attract a new audience and regenerate (to rob a Dr Who term).
But shameless populism isn't the answer either. With budget cuts and the need to generate more revenue, comes the pressure to schedule bigger films. That, too, would be folly.
There might be a short-term boost in revenue, but what's the long term damage to the QFT brand? Trying to go head to head with the multiplexes in showing blockbusters would not be a good path to take.
I take my hat off to all the folks who have been involved in QFT over the last 50 years. They've created a space that focuses on quality not quantity, debate not dollars and culture not CGI and that is an amazing achievement that deserves to be celebrated.
From what I can tell, it's been achieved by a commitment to the mission of QFT and love of film as a medium to help change the world, one person at a time.
Find out about Eximo Marketing here https://eximomarketingstrategy.com/
« BACK
---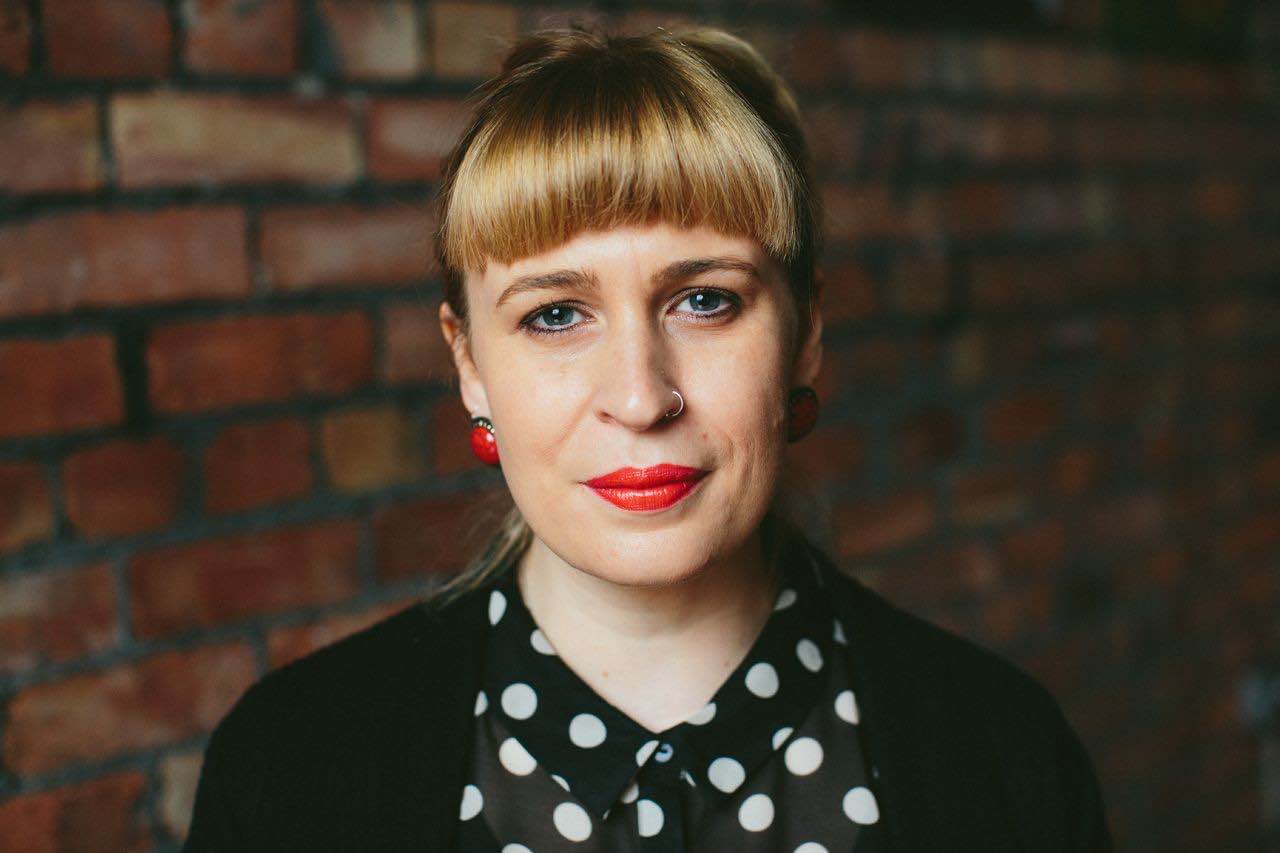 Happy Birthday Old Friend Jan Carson and QFT
As we approach our 50th Anniversary Night, writer Jan Carson reflects on her 20 year friendship with QFT
QFT turns fifty this month which means I'm celebrating my twentieth year of friendship with this Belfast icon. It would be shameful not to to mark the occasion. We've been through so much together. I've mentioned this many times before but QFT is the place I retreat to when I want the world to go away and leave me alone for approximately 90 minutes, or two hours max. I've arrived atQFT on the verge of tears and cried all the way through the movie. I've come in my pyjamas. I've snuck in with a bottle of Merlot hidden in my anorak sleeve, (though not lately, now you can legally take your drink in with you). I've come with friends. I've come alone. I've recently brought my niece and nephew for the very first time, and though they squirmed throughout and consumed their own body weight in Haribo, it is my hope that they'll remember their first visit and still be coming twenty years from now. I've made some wonderful memories in QFT.
I recall the night I cried so hard during a screening of My Life Without Me, a complete stranger scooted down the aisle to give me a hug and remind me the movie wasn't a true story. Also the night, whilst nursing a stinking head cold, I sniffed and snuffled loudly through Holy Motors, pissing everyone off in a three seat radius, until a strange man, came striding across the aisle to offer me a Kleenex. I recall an awkward outing to the original Battle Royale with a very squeamish friend, and the annual repetition of It's A Wonderful Life, which will always mark the beginning of Christmas proper for me. Magic moments all. More so, the last few years when I've been able to host Dementia Friendly Screenings at QFT, catering for a bunch of wonderful people who'd otherwise struggle to access cinema. I also thoroughly enjoyed last year's wonderful older people's project, recording short film trailers with local seniors across Northern Ireland, (you haven't lived 'til you've made a Jaws trailer with three octogenarians who've never seen Jaws). A lot of my best times have taken place in QFT and, over the years, I have it to thank, for introducing me to most of my favourite film directors: Lynne Ramsey, Wes Anderson, Hal Ashby, PT Anderson and Terence Malick, whom I've fallen in and subsequently out of love with whilst sitting at the back of Screen 1.
I literally spend more time in QFT than I do in my living room. (Nb. this sounds like an exaggeration, but having no TV and rarely going home except to sleep, I mostly just pass through my living room in pursuit of some book or other. In fact, last week, I did a quick tally of how many time I've sat on my sofa since purchasing my house two years ago, and the answer was eight. Eight times total. I've probably sat on the inside seat of Screen One, three rows back on the left hand side, eight times in the last month alone. It is my favourite place to sit). I'm grateful to the various people who've worked in QFT over the last twenty years, none of whom have ever made me feel tragic for seeing two films back to back on a Sunday evening, entirely alone. The difference between QFT and the other, more commercial cinemas, isn't just the programming, (which is fantastic), it's also the hospitality and genuine welcome offered by everyone who works there.
I first encountered QFT as a nervous undergrad back in 1998. Those were the days of the back alley entry, tickets that looked like raffle tickets and not being able to book online, so sometimes you queued in the rain only to find a film sold out by the time you arrived, sodden and shivering, at the top of the line. Coming from Ballymena where I mostly grew up, between the years of the State, (was ever there a more aptly named cinema?), burning down, and the new multiplex arising from the ashes of the Leisure Centre car park, I had to rely upon the four screen in Antrim for most of my cinema education. It wasn't what you'd call extensive. Sorry, I lied. During and after the State we also had Spectrum Video too. Spectrum was one of those old school video rental places with an entire wall of moulded plastic shelves. You could tell when a movie was already on loan because it has a little yellow triangle tucked into the sleeve. The Herbie movies were always on loan. They were very popular in Ballymena.
Suffice to say, I arrived at Queen's in 1998 with a complete understanding of James Bond, Tom Hanks and Goldie Hawn and little to no knowledge of anything even vaguely arthouse. Reality Bites was my favourite movie, Steel Magnolias was the most profound thing I'd ever encountered and I'd never even seen Jaws, (still haven't). Last year, I spent some time chatting to people who've also had a lifelong friendship with QFT and almost all of them had similar stories.
Like me, many regulars, encountered cultures and stories beyond their own experience, for the first time in the art house films and carefully programmed world cinema QFT screened. I can't even begin to say how grateful I am for this service. I became both better informed and more curious about the world beyond Northern Ireland, because of all my wasted evenings at QFT. I encountered ethnic, sexual, socio-political, gender and cultural experiences I'd never come across before, on screen at QFT. I'd like to think these movies made me a more empathetic person for it's almost impossible to empathise with another's experience if you've never encountered it before. I fell in love with storytelling through the films I saw at QFT. They began conversations with the books I was reading and the people I was starting to meet and slowly, over a decade or more, they began to draw the writer out of me. I don't know that I'd be so obsessed with story, if I hadn't had QFT as such a constant resource during my most formative years. I can't imagine how I'd shape my weeks if it wasn't there.
And so, I'd like to say happy birthday to a very good friend, one of the oldest friends I have in Belfast. I'd like to express my thanks for all the ways QFT has served me well these last two decades, and served our city well over fifty years. I'd like to wish her fifty more brilliant years and a revival of both Northern Irish cinema going and Northern Irish cinema making. And I'd like to encourage everyone who calls Belfast home to make the most of this incredible resource and -by attending screenings and buying memberships and purchasing drinks at the bar rather than smuggling wine in, in your sleeve- ensure we have QFT for many, many years to come. Happy Birthday old friend, you don't look a day over 21.
Visit Jan Carson's blog, Jan Carson Writes
Explore the full QFT50 programme here https://queensfilmtheatre.com/qft50
« BACK
---
Womens voice in the horror genre
Becky Booth, QUB and MA Film, dissects women's voice in the horror genre.
It goes without saying that the horror film genre remains dominated by men in all areas – as in the wider film sector. Of the top 250 grossing films of 2017, 88% had no women directors, and 83% had no women writers (womenandhollywood.com, 2018). Though the horror genre is often overlooked in formal recognition ceremonies, the creative talent of women working in horror cinema cannot be ignored. The first and only woman to win an Academy Award for Best Director was Kathryn Bigelow in 2010, for her political thriller The Hurt Locker (which also won Best Picture). Bigelow also directed the western-vampire cult classic Near Dark in 1987.
In recent years, there has been a surge in platforms devoted to showcasing women in horror cinema, whether that's behind the camera, in front of it, or writing about the films: from the Women in Horror Film Festival in Georgia, U.S., to female-centric magazines like Suspira, to academic books written solely by women writers and critics, such as The Phantasmagorical Cinema of Jean Rollin (Spectacular Optical, 2017). While such platforms are most welcome, and I would argue necessary, there is a definite uncomfortable aspect to—it could be argued—segmenting the work women contribute to horror, or compressing and containing it within a single month of the year, as with the annual women in horror month each February.

There shouldn't need to be a single month championing women in horror. Women filmmakers should be celebrated, acknowledged and discussed as an integrated part of cultural discourse every single day—not once a year. Similarly, we shouldn't need festivals, publications and other outlets designed specifically to showcase the talents of women, or any other minority group. Yet, we do. Focused film platforms supporting women in horror do of course provide visibility, further opportunities, and advocate equal opportunities in the wider film industry, but they should be used as a foundation to overcome the systemic gender imbalance in the film industry, to encourage inclusivity across all filmmaking outlets. Queen's Film Theatre (QFT) is an example of this, showcasing independent filmmakers and new talent on a regular basis.

Boasting a curated programme of classic and contemporary cinema, chosen by and for cinephiles, QFT has since 1968 been a cultural hub dedicated to the art of filmmaking. Each year, on average, 70% of films screened are exclusive to QFT, 30% of which are in a foreign language. This provides an important platform for films that would otherwise not receive a theatrical release in Northern Ireland, and further enriches the cultural diversity of the city of Belfast. On top of QFT's focused film programme is a range of complementary events and activities, often which involve inviting leading filmmakers to talk about their work.
Aislinn Clarke's The Devil's Doorway (2018) is very much a product of her relationship with Queen's University Belfast, and QFT in particular. The first woman in her family to attend university, she studied the Irish language before her love for film took her to New York to study screenwriting. Returning to her beloved Belfast, and of course Queen's, she continued her to hone her craft and is now a lecturer in creative writing at Queen's Seamus Heaney Centre. The Devil's Doorway, co-written by Martin Brennan and Michael B Jackson, is her debut feature film, and the first horror film to be written and directed by a Northern Irish woman.
Set in Northern Ireland in the 1960s, The Devil's Doorway follows a Vatican-endorsed investigation of a miracle by two priests: a statue of the Virgin Mary is weeping blood at a Catholic home for "immoral" women. The narrative is inspired by accounts of historical abuse in "Magdalene Laundries", where women who were sex workers, pregnant out of wedlock, or suffering from mental illness were hidden away and sadistically treated by representatives of the Catholic Church. This timely tale weaves further supernatural layers throughout its powerful exploration of religious themes, packaged in a documentary "found footage" style that lends a chilling intimacy and fearlessness to the film. As Clarke herself said:
"I would say that the QFT—as our only long-running arthouse cinema—has been an invaluable supporter of homegrown and developing talent. It has long been the home of the local short film block in the Belfast Festival. I was one of the mentors on the BBC NI Two Minute Masterpiece scheme for emerging female filmmakers and it too was housed in the QFT, before those short films were broadcast on TV. As an independent theatre, the QFT is able to take risks in programming—in fact, it is obliged to—and it is that which allows it to take risks on local filmmakers, new talents, and independent spirits. The opportunities to see indie films and to be seen as an indie film-maker are the things that make the QFT such a vital part of Northern Irish cultural life."

It is this cultural milieu, specific to QFT, that helped to set in motion and shape Clarke's place in horror cinema, allowing her, QFT, and the Northern Irish film industry to promote further opportunities for women horror filmmakers. The Devil's Doorway has been selected for international distribution later this year, and an exclusive screening of this important film will take place at QFT on Friday 19 October. It will be followed by a Q&A session with Clarke and members of the cast and crew. We hope you join us in celebrating women in horror cinema, and staking the film's cultural place in the genre.
Explore the full QFT50 programme here https://queensfilmtheatre.com/qft50
« BACK
---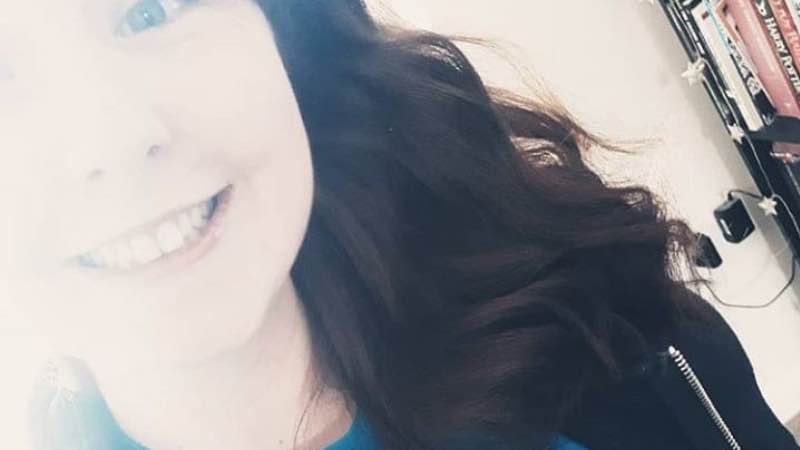 Cinema and the Celebration of Counterculture
Victoria Brown, MA Film and Editor at The Gown looks at indie cinema engaging with a 'younger' generation.
I was sixteen when I first stepped foot into Queen's Film Theatre and I've been in love ever since. I've always adored cinema, and throughout my undergraduate English and Film degree and subsequent Film MA at Queens, I have become passionate about it as an academic discipline and a source of countercultural art. However, I am in the minority. Many students at Queens have never even been to the QFT. That is became mainstream cinema, particularly in this age of blockbusters and the Marvel Cinematic Universe, is commanding the general population's attention more so than the cultural independent films show at the QFT, and leads one to ask: why?
Independent and Art House films get a bad name. Ask a random member of the public their opinion on indie and Art House films, and their answer will most likely be that they "aren't as good as proper films", or even the classic "they're a bit pretentious". The idea of 'proper' films amongst the general public seems to equate to a big budget. They seem to be labouring under the impression that films with more money spent on them are automatically better. They can be very dismissive of lower budget indie movies because their aesthetic isn't as clean cut as that of Hollywood, or big budget British films. Indies and Art House films are often marketed as being for "intelligent" people, which is alienating and off-putting, and therefore reinforces the impression that they are pretentious.
People have become so used to classic cause-and-effect narratives with easy to follow themes and seamless editing, that anything that deviates from them seems like too much to concentrate on. Independent cinema isn't always aesthetically artistic, of course, but the argument can be made that a fair majority of them are. Many of them value artistic style over story. But on the other hand, independent cinema also often focuses on story over aesthetic. An indie film could be the most heart wrenching, evocative story you've ever experienced, but if you are used to the style and colours that often accompany bigger budget films, the visual aesthetic will put you off before you give the story a chance.

People want to be entertained; they don't want to have to give a film their undivided attention. Generation gaps have a huge impact on the film industry (obviously these are generalities, there are always exceptions to these but for the sake of this argument). The older generation – the over 30s – find it easier to concentrate on something for a long period of time. But the younger generation – 18 to 30 year-olds – have so many different things competing for their attention: fast-paced mainstream cinema, instant access to any information they want, constant new social media material. Film has the unique problem of maintaining an audience's attention for a particular period of time: you can always set down a book and come back to it when you're ready, or switch between social media platforms until you wish to go back to one, but in a cinema environment you can't just turn a film off or pause it whenever you like.
So what can independent and cultural cinemas like the QFT do to extend their reach to the younger generation?
Those in the younger generation are at a crucial point in their lives: their discovering who they are and are developing who they want to be. Perhaps someone is interested in visual aesthetics but doesn't understand fine art? Cinema is a fantastic alternative. Perhaps someone is interested in politics, social problems or other cultures, but doesn't know how to experience these kinds of events: cinema! Perhaps they are interested in counterculture, but aren't sure how to express or develop this interest? The answer, you guessed it, is cinema! The QFT and other independent cinemas screen films that celebrate counterculture, a culture many young people feel connected to but don't know where to start.
What the QFT needs to do is appeal to this younger demographic by emphasising that they understand what is important to them: an alternative and intimate venue with a prestigious countercultural vibe where they feel important and part of a progressive culture, affordable ticket prices (including the QFT Film Card, which many people don't know about) and a wide variety of confectionary and alcohol (being able to drink in a cinema instantly makes you more interesting to students), streaming of alternative content such as theatre, which the younger generation may not be able to afford to experience in person, and encourage their diverse choice in films (many members the younger generation actively seek to stand out from the mainstream crowd so this appeals to them). The QFT need to promote these benefits via their social media platforms, as it is the quickest and most effective way of grabbing the younger generation's attention. The older generation think we want the latest high-tech experience, such as VR or kinetic seats, but what we want, above all, is to feel valued.
Explore the full QFT50 programme here https://queensfilmtheatre.com/qft50
« BACK
---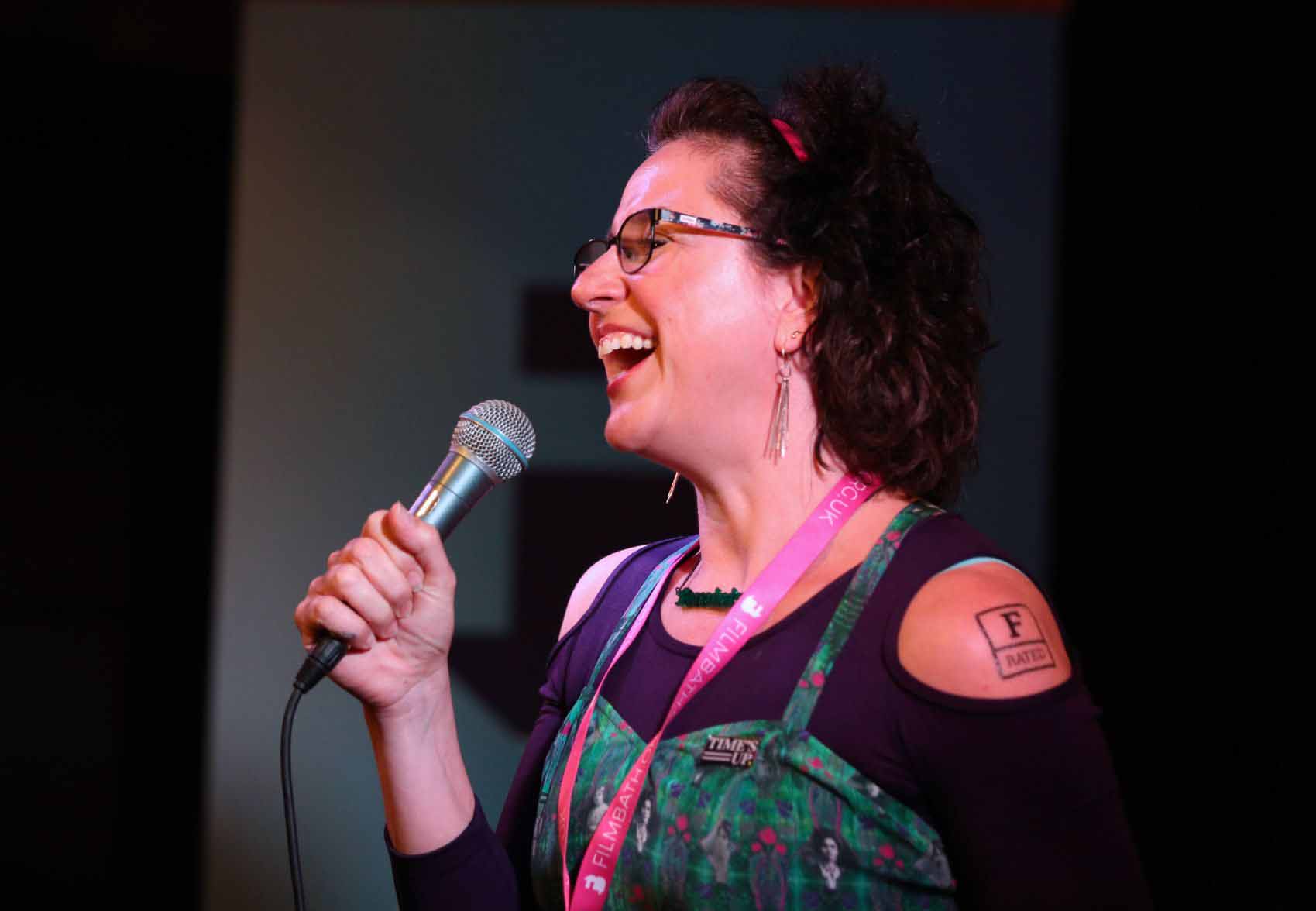 Breaking the Celluloid Ceiling Developing the F-Rating
Holly Tarquini, Executive Director of FilmBath, discusses the development of the F-Rating
This feels like a very exciting time in film. Movements such as #MeToo, #TimesUp, Raising Films and the F-Rating are all forcing the industry to look at its hiring policy, behind the camera as well as in front of it.
It's certainly a very exciting time for QFT too, now celebrating its 50th.
It's no secret that gender inequality in the film industry is rife. Practices like unequal pay and the underrepresentation of women, both on screen and behind the camera, have been lambasted by actresses including Jennifer Lawrence, Cate Blanchett and Geena Davis; there's even a name for it – the 'celluloid ceiling'. Until you see the statistics though, you may not realise how heavily the balance is weighted against women.
In 2014 – the year I developed the F-Rating – only two of the top 100 films that came out of Hollywood were directed by women and just 12% had female protagonists. Women filled less than a third of speaking roles and an analysis of 2,000 scripts showed they are generally given less dialogue. Frozen is a great example; released in 2013, it's the first Disney film to have been directed by a woman and is the story of two sisters yet the male characters still have more talking time than the female characters.
As Director of the FilmBath Festival I wanted to highlight the gender gap and give film fans a way of choosing films that represented some kind of equality. There are fantastic female writers and directors, and amazing stories about women on screen, but they tend to have lower budgets and be given less for promotion, so I invented the F-Rating to sit alongside a movie's usual age classification.
It is given to any film which is directed and or written by a woman. If a film also stars significant women in their own right then the film receives a Triple F-Rating, the gold standard.
The F- Rating is an extension of the Bechdel Test – made famous by the cartoonist Alison Bechdel to decide whether a work of fiction includes at least two women talking about topics other than men. It's amazing how many films fail this test!
It's also about promoting films that tell more diverse stories and more accurately reflect real life because often what we see on the big screen is unrealistic – for example 90% of single parents in the USA are women but on screen 90% are dads. I wanted to give audiences a way to vote with their feet and choose films that support women.
QFT was the very first cinema to adopt the F-Rating to signpost films helmed by women. They have been joined by over 80 other cinemas and film festivals such as the Barbican, the Irish Film Institute and Raindance Festival as well as the largest film website in the world, IMDb who all now use the F-Rating like a Fair-trade stamp – to direct people to films directed and written by women.
I'm also thrilled to be working with Into Film, which has added the F-Rating to its catalogue, and the Into Film Festival so that more young people become aware of the F-Rating and the reasons behind it.
My ambition for the F-Rating is that one day it becomes redundant – that the stories we see on screen are told by women, people of colour, disabled people, LGBT people – people like us and about us.
Holly Tarquini is the Executive Director of FilmBath (previously Bath Film Festival)
Explore the full QFT50 programme here https://queensfilmtheatre.com/qft50
« BACK
---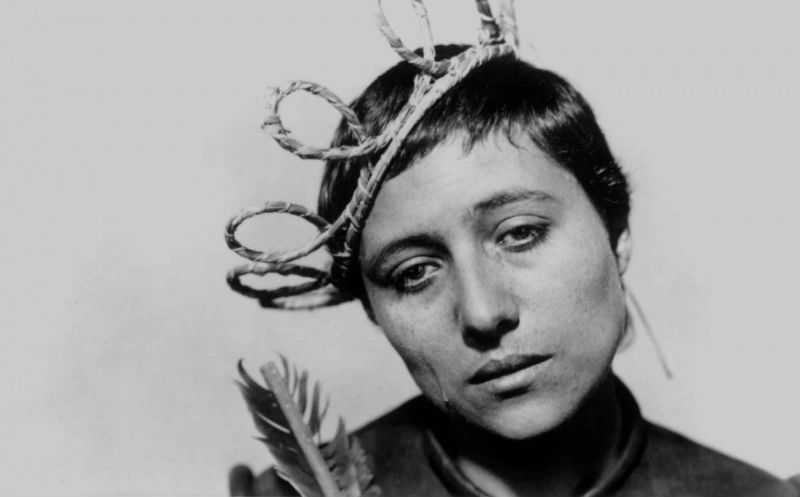 On the Threshold of Magic Memories of an Usher
Aislinn Clarke is the director of The Devil's Doorway and also a former QFT usher!
There are two filmic images that I've never been able to shake off. They're completely inseparable in my mind, two parts of a conversation that I once eavesdropped on and that I now transcribe.
One of them is a close-up of Renée Jeanne Falconetti in Dreyer's The Passion of Joan of Arc from 1928. Her eyes glisten. She is wholly vulnerable, yet completely indomitable. The camera studies her like a microscope and she is open to us down to the very soul.
The second is from Jean-Luc Godard's Vivre Sa Vie (1962). Anna Karina sits in the cinema, looking up at the screen, tears roll down her face. She's completely moved by the image she sees – a face - and we in turn are moved by her – her face.
The image of the movie-goer is well-used in cinema: we see Laura and Alec together, in Brief Encounter, and it doesn't matter what they see; Mia Farrow, at the end of the Purple Rose of Cairo, is so desperate she will watch anything. Vivre Sa Vie is different though. We stay on Anna Karina much too long. We register every reaction that moves across her face. The film off-screen leaves such an impression on her that it is almost visible on her face. It matters what this movie-goer is watching: it's Renée Jeanne Falconetti in Joan of Arc.
I saw both films for the first time in the QFT. I was studying for a degree in Film Studies. I'd shuffled between English and Irish, but Film Studies was really where I always wanted to be. No, a film-set was where I wanted to be, then a cinema, but Film Studies was tantalisingly close. The classes took place in the dark cinema space, the lecturer out of view, dwarfed by the screen: they weren't the focus, the flickering image was. Quentin Crisp called the cinema "the forgetting chamber," but I remember all of it.
I wrote my dissertation on Godard. The first time I saw Vivre Sa Vie was in Screen 1. I was then part of a cinematic triptych: Joan of Arc, Anna Karina, and us, the audience who complete the trialogue. Anna Karina is Joan of Arc and we are Anna Karina sitting – sometimes crying – in the shadows. It is an image that I would see over and over.
Because I hardly left the QFT, when I was at Queen's. I did an MA in film, then an MA in Scriptwriting, I saw every film that came in and went out. More importantly, I became a cinema ghost, a half presence, that is I became an usher, like Hopper's usherette in New York Movie (1939), threshold figure opening the door between mundanity and dream.My nominal task was ripping tickets, directing people to seats, and cutting my torchlight through the gloom, but, really, the usher and their real job is the answer to Juvenal's question: who watches the watchers? No one more clearly nor more frequently sees the effect the film has on its audience than the usher. You see the film a dozen times, with different audiences, but the faces are almost always the same, if the film is done well: they laugh at the same points, they cry at the same points. The film-maker who wants to put something on screen needs to know how people will react looking at the screen. They need to see things from the usher's angle. Which was something I learned from Godard. Which was something he learned from Dreyer.
Cinema is a conversation, between films and between the film-maker and audience. Roger Ebert called it "an empathy machine" and that's how I think of it. It's how I've thought of it since I looked directly into the eyes of Renée Jeanne Falconetti and Anna Karina. I know how they both feel on both sides of the screen. The film-maker must facilitate that conversation.
That was the thing I wanted to carry into my own work: empathy, an understanding of how the audience would react, a commitment to how sincere the actor can be. I spent years making documentaries: tight focus and close-ups on the truth, real people. It's all in the face. So, of course, my first narrative short was a silent one. It had it's first public screening in the Ulster Hall – the opening short before The Passion of Joan of Arc.
But I am especially happy to be returning to the QFT with my first feature film. On that night, I'll again be Hopper's usherette, there and not there. It seems like the appropriate place to watch the watchers watching my film. Then, afterward, to answer questions, in the room where so many questions were posed to me. I'm looking forward to it. Another night to remember in "the forgetting chamber".
Explore the full QFT50 programme here https://queensfilmtheatre.com/qft50
« BACK
---
The Queens Film Society The 16 Club
In the run up to QFT50, Mervyn Marshall discusses The 16 Club, a film society officially founded in 1951.
The Queen's Film Theatre is about to celebrate its fiftieth anniversary, an astonishing achievement when one considers the turbulence that dogged the city and it's cinemas during the establishment's formative years. However, looking back a little further demonstrates a vibrant history of film exhibition at the university, integral to the development of QFT. The Queen's University of Belfast Film Society, more commonly known by the nickname The 16 Club, was officially founded in 1951, but its origins go back to the early Post-War years. For an annual subscription members were treated to multiple showings per month during university term time with the occasional discussion group or retrospective included. Despite the outdated equipment or the lack of a dedicated theatre, the society continued to grow, even as commercial cinemas began to close across Belfast.
Supported by Queen's and connected to a network of other Universities across Britain, known as the British Federation of Film Societies, The 16 Club grew into one of the largest in the United Kingdom. By 1965, there were over a thousand members and a waiting list that remained full from season to season. It even had its own Production Unit, which created a handful of short comedies screened across Britain at various festivals.
Another novel element of the society was the accompanying publication, Film News. Designed by Mr. Fred Hill, this short pamphlet provided updates on society news, reprinted features from other film publications and think-pieces from a few articulate members. It is most notable, however, for the detailed and frequently negative reviews of the films featured in its own programme, much to the bafflement of some patrons.
For a society entirely dependant on member subscriptions for operation, audience feedback was frequently sought and the programme was tailored to the 'changes in public taste… [and] the whims or egocentricity of differing programme secretaries.' As time went on, the programme became more refined, offering an alternative to what was being shown in other Belfast cinemas. Films were selected based on their perceived quality and artistic reception. Cinematic legends such as Ingmar Bergman, Michael Antonioni and Satyajit Ray were featured heavily from season to season. However, satisfying the tastes of members proved a frequent challenge for the programming committee, led by A. D. Fleck for the first half of the sixties.
Films were not available for society exhibition until distributors made them so, and European cinema was at the height of its relevancy during the decade. As a result, the most desirable films were experiencing a longer commercial life and the programme was met with constant delays and cancellations. One example was Luis Buñuel's Viridiana, first released in 1961, whose 'distributors have decided not to release [it] to film societies until the 1963/64 season' noted in the May 1st 1963 edition of Film News. The following year Michael Cacoyannis' Electra (1962) was also delayed and replaced with North by Northwest (1959).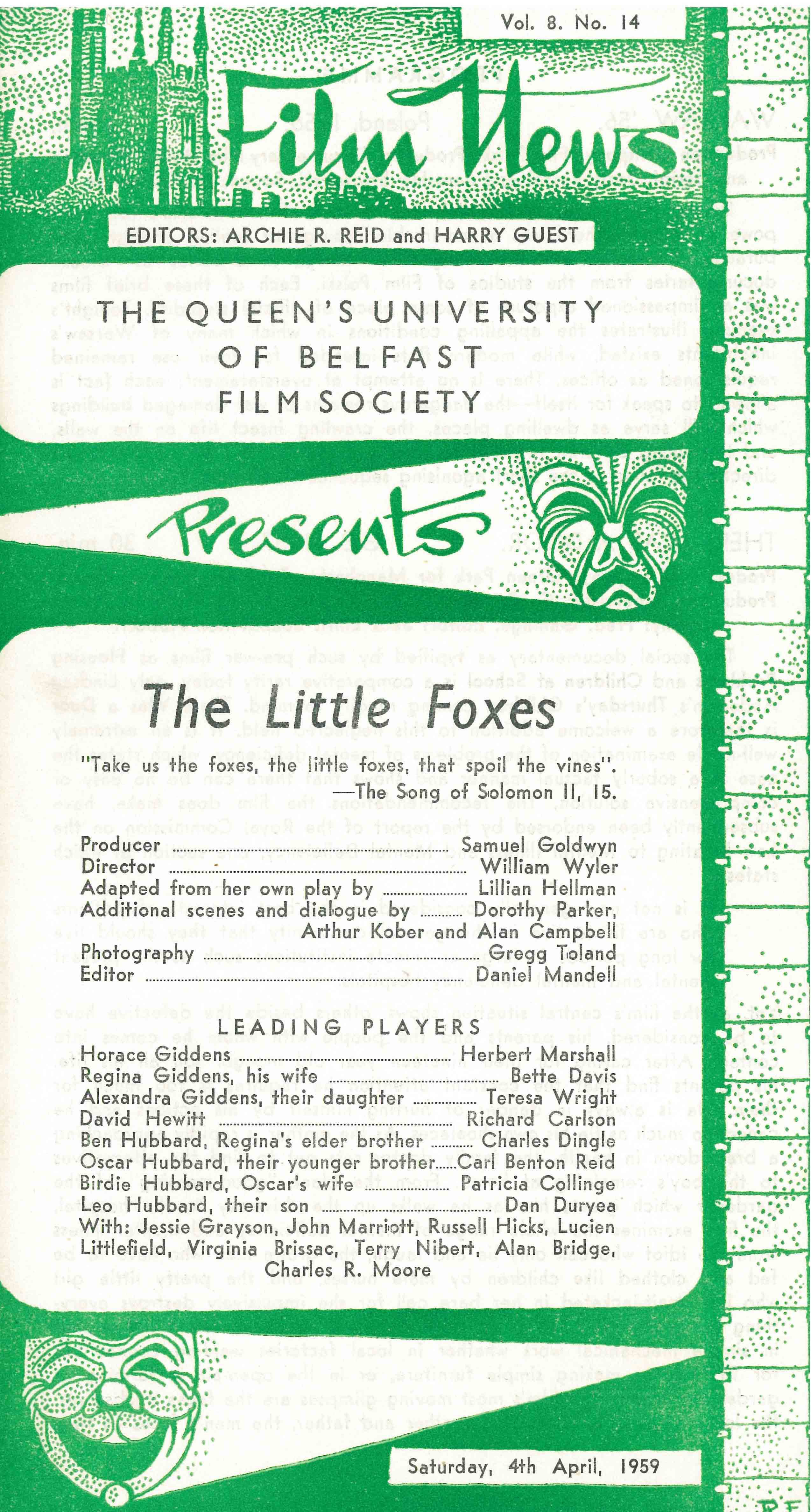 This problem persisted across the decade, 1967 was particularly afflicted and the programme was subjected to scrutiny by some members for not including enough 'film society' films.' The eagerness on behalf of the audience to watch the cinema à la mode was a contributing factor towards the opening of the Film Theatre. After all, a dedicated audience had emerged with a cultivated taste, hungry for the 'best available English-speaking and Foreign language films' interspersed with the odd classic. Entering the commercial market would make the most desirable films available earlier, before the public attention had a chance to wane.
The popularity of the society also coincided with enormous success of the Belfast Festival at Queen's. Throughout the decade, the festival had grown in reputation and scope. Events lasted two weeks and took place across the city, including everything from dances to lectures and even cookery classes. By 1967 it was attracting major international talents like Stan Getz and Jimi Hendrix, and acquiring a host of commercial sponsorships, such as Guinness, in the process.
The film programme was chosen by the society's committee, and were often connected by a common theme, with screenings taking place during the afternoon or at midnight. In an audience survey conducted by The Gown in 1967, film showings came in second favourite only to the concerts. At this point 'the absence of a purpose-built theatre' was becoming apparent, with exhibitions being scattered across a number of locations, including the outdated News and Cartoon Cinema on College Square East.
Fatefully, one afternoon, festival director Michael Emmerson met with Michael Barnes, then a lecturer in the Modern History Department, who agreed that the cinema was a 'long standing need' and the idea was backed by the university. With support from the Arts Council of Northern Ireland, Emmerson found a recently converted lecture hall in University Mews, at the back of University Square and for the cost of £4,000 the Queen's Film Theatre was opened on October 16th, 1968.
The society would exist until 1971, its function was gradually replaced with Associate Screenings. 'Excluded from the jurisdiction of the licensing authority,' these members-only showings allowed the cinema to open on Sunday. It also granted them access to films that had been suppressed in the country. A screening of Joseph Strick's banned adaptation of Ulysses (1967) proved to be a huge success and was followed by I am Curious (Yellow) (1967) and Oshima's Diary of a Shinjuku Thief (1968).
Although the void left by the 16 Club has never truly been filled, its spirit is duly preserved in the determination to present a unique and challenging programme of films. Something that has remained a key sentiment of QFT in the years since.
Explore the full QFT50 programme here https://queensfilmtheatre.com/qft50
« BACK
---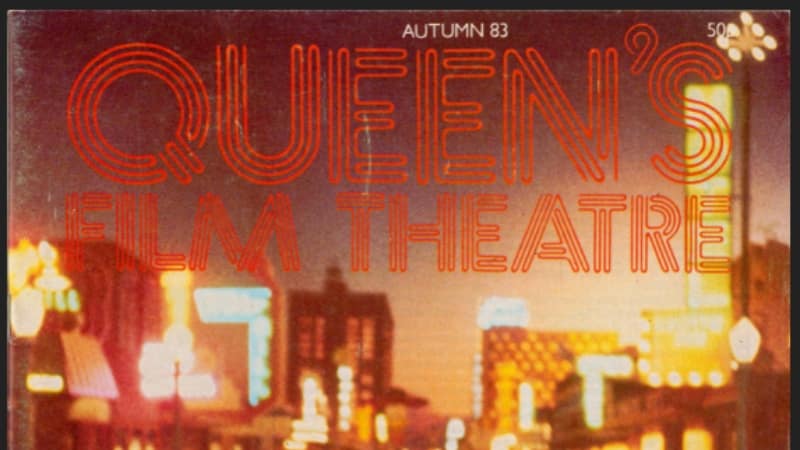 QFT Launches Brochure Archive
Find out the full story behind the Queen's Special Collections/QFT brochure archive.
Special Collections at Queen's Library was more than happy to help when QFT approached us for advice about making their 50 years-worth of programmes available online. Being somewhat of a film fan, and a librarian, I thought it was an excellent idea. A resource that would in many ways reflect the changing face of Belfast for the past 50 years, and would also ensure the preservation of these documents for future generations.
Our first suggestion was that the physical copies of the programmes should be held in archival storage boxes. Advice about what type of files to request when digitising the programmes was also offered. TIFF, JPEG and PDF files would be required at a dpi of at least 300. In this instance we worked with Mallon Technology to digitise the programmes. In Special Collections we frequently digitise manuscripts, books and maps and publish on our Digital Special Collections & Archives site, which is essentially digital collection management software (ContentDM). Images can be browsed, searched, preserved and published online. Time and money were, of course, a pressure for the project so it was decided that the most efficient way to provide online access to the collection was to host it on our Digital Special Collections & Archives site. An agreed period of my time was bought out so that I could prepare the public interface, upload the images, and create and add metadata for the individual programmes.
We agreed image file names with QFT and supplied them to Mallon Technology staff, who collected and digitised the original documents. Once the scanning was complete I transferred the digital copies from the Mallon server to our own at Queen's. I was pleased with how smoothly everything was running, the quality of the images was excellent. The vast number of documents, 338 in total (!), did make me question why I hadn't requested more time to implement the project …
The next step was to set up the collection on the public interface. I wanted the programmes to be fully text searchable. In order for an image to be text searchable it needs to undergo OCR (Optical Character Recognition), this allows the text characters in an image file to be searched. The PDF files we received from Mallon had already undergone OCR but when I uploaded a sample one it was clear this format would be too slow to load online. JPEG images would have to be used. Thankfully ContentDM allows you to generate file transcripts using OCR. I ensured this was set up on the admin side and changed one of the metadata fields to full-text search.
Dictating the order in which the programmes displayed online was harder than I thought. I wanted the digital titles to reflect what the original documents had been called, but title formats changed regularly through the years. Some included additional titles within, some didn't include dates, and some were fliers or newsletters rather than programmes. Organising by title wouldn't work but I did ensure titles were descriptive and followed a pattern. In some cases I had to re-name a number of images. I decided the best way to organise the display of the programmes would be by date. Again, one of the metadata fields had to be changed, this time to only allow specific date formats.
Adding metadata for the individual programmes proved to be the most time-consuming part of the project. Technically I could have added less but the librarian gene kicked in, and so I added: Title, Subject, Description, Creator, Publisher, Contributors, Date, Type, Format, Identifier, Source, Language, Rights. The description field was the trickiest. I intended to provide a very brief summary of each programme but I thought what people would want at a quick glance were the titles of the films. At times there could be 30 films in a programme so, all combined, it was quite a bit of typing! Keyboard shortcuts were a life saver.
I'm biased, but I would highly recommend perusing this wonderful resource, whether for leisure or study. It certainly brought me back through the years. I'd forgotten I was such a frequent cinema visitor in the late 90s! The collection runs from 1968 right up to 2017. It's fascinating to see the changes in QFT, in film taste, and in the format of the programmes themselves. They prove very useful if you're looking for an old film to watch; one of the best features of the programmes is that they often provide film reviews (sometimes lengthy) and nearly always a summary description.
The site allows you to browse through the collection as a whole. Alternatively, you can search for a name or a film title and a range of programmes will be displayed (provided those films were shown at QFT!). The entire collection or individual programmes can be searched in this way. You can move easily from page to page on the mobile responsive site and zoom into images if required.
Enjoy the trip down memory lane!
Click to explore the brochure archive.
Explore the full QFT50 programme here https://queensfilmtheatre.com/qft50
« BACK
---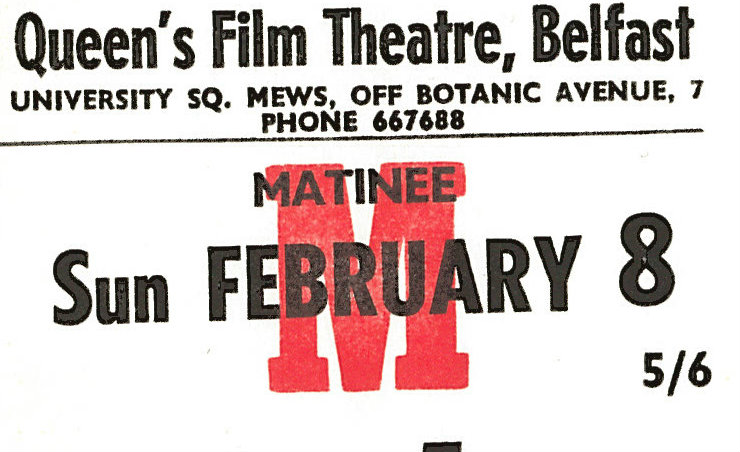 Film Hub NI QFT50 Podcast
Hot on the heels of the #QFT50 programme announcement, Film Hub NI have dedicated the third Film Hub NI podcast to the Queen's Film Theatre.
Joining Film Hub NI for this podcast special is Joan Parsons, Head of QFT, and Dr. Sam Manning, who is currently researching the history of QFT for an exhibition as part of the 50th celebrations.
Listen now for a rundown of the highlights of the special QFT50 programme and learn some fascinating facts about the building, people and films who made QFT into the thriving hub of cultural cinema that it is today.
Thanks to producer Stephen Mullan.
Explore the full QFT50 programme here https://queensfilmtheatre.com/qft50
« BACK
---
QFT50 official press release
A month long series of exclusive films and events at Queen's Film Theatre.
The internationally renowned Queen's Film Theatre is set to host a month-long series of films and events to celebrate its golden year this October.
To mark its fiftieth birthday, QFT, which is an independent cinema based at Queen's University Belfast, will host a range of events including brand new films and old classics. It will also show off its newly refurbished cinema which has now been completed after a £350,000 investment.
The month-long celebrations, funded by the National Lottery through the Heritage Lottery Fund and the BFI's Audience fund, will also see over thirty special events take place including in-depth Q&As with Mark Kermode, Jim Sheridan and the Derry Girls cast.
QFT50 will kick off on 5 October with the opening of a special exhibition that will showcase a range of artefacts, photographs and memorabilia from the past 50 years, as well as screen a preview of new film First Man starring Ryan Gosling.
President and Vice-Chancellor of Queens University Belfast, Professor Ian Greer said:
"As we begin this month-long programme of events, I am excited and honoured to lead the celebrations which mark 50 years of QFT. At Queen's University Belfast, we are privileged to have such a unique cultural venue on campus, with vast experience of bringing a high quality film experience to Belfast audiences.
"As well as being a social hub for our students and the wider community in Northern Ireland, QFT brings many positive economic, cultural and social benefits to the local economy."
Joan Parsons, Head of QFT Belfast said:
"We are so excited to be celebrating the golden year of Queen's Film Theatre with an amazing programme of events that takes a trip down memory lane and also looks to the future of film.
"The QFT is deeply embedded in the fabric of student life at Queen's but it has also been an important part of culture in Belfast itself and I am really excited to be able to present this programme of events and welcome old friends and new faces to the QFT in October.
"With more than 30 special events, as well as our regular programme of film screening there is quite literally something for everyone to enjoy and get involved with. We have films, workshops, talk with renowned film experts like Mark Kermode, book launches, Derry Girls and even a French themed disco with tunes provided by DJ David Holmes.
"The celebrations will mark the contribution that the QFT and film has made to Belfast during some very difficult years in the past and is a testament to the power of film that the QFT is thriving today. We thank National Lottery players for supporting us to highlight and share our fascinating 50 year heritage. We hope that after QFT50 we will have welcomed a whole new audience to the QFT."
Angela Lavin, Senior Grants Officer, Heritage Lottery Fund Northern Ireland said:
"QFT has been part of the fabric of Belfast for 50 years and many people have strong memories of watching the wonderful array of diverse films that have been shown there over the years. We were delighted to invest National Lottery funding to help the QFT to collate, share and celebrate their rich heritage.
Sarah-Jane Meredith, Manager- UK Wide Audiences, BFI said:
"We are delighted to be able to support QFT as it celebrates 50 years of screening films to audiences in Belfast. The QFT50 programme demonstrates an ongoing commitment by the venue to screening the very best in cinema, bringing great cinematic stories to new and existing audiences and re-kindling a love for cinema in lapsed audiences."
Highlights of the QFT50 Programme
14 October
Bloodyminded – First ever interactive live feature film broadcast online and at cinemas around the UK. The film will allow audiences to make its own decisions on the morality of war and decide the ending.
16 October
Themed 50th birthday celebration night with screening of Viva Marial, followed by a David Holmes DJ set.
19 October
Devils Doorway – Gala screening with director Aisling Clarke (former employee of QFT and first ever female-directed horror movie).
21 October
Mark Kermode book launch and Q&A.
23 October
Derry Girls screening of favourite episodes with Derry Girls cast and crew.
31 October
Closing Night Gala - 'Widows' by Steve McQueen with special guests to be announced at a later date.
The QFT 50 celebrations are generously supported by National Lottery funding awarded by the Heritage Lottery Fund and The British Film Institute.
Explore the full QFT50 programme here https://queensfilmtheatre.com/qft50
« BACK
---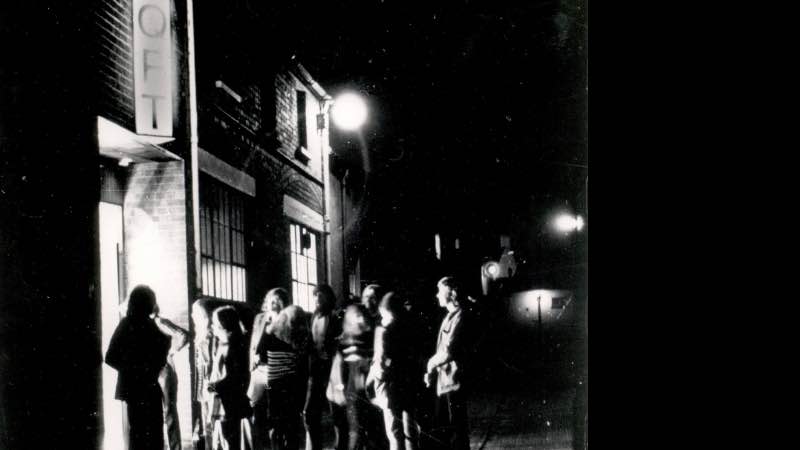 50 Years of Queens Film Theatre
On 16 October 1968, Queen's Film Theatre (QFT) opened in a converted lecture theatre at QUB
In 1968, Queen's University Belfast (QUB) student newspaper The Gown claimed that, other than the university film society, 'there is virtually no cinema in Belfast that shows any films other than John Wayne or Julie Andrews spectaculars'. History lecturer Michael Barnes and Belfast Festival Director Michael Emmerson filled this lacuna, creating an independent cinema similar to the BFI-funded Regional Film Theatres. On 16 October 1968, Queen's Film Theatre (QFT) opened in a converted lecture theatre at QUB with a gala premiere of Louis Malle's Viva Maria! (1965). Later this year the cinema will celebrate its 50th anniversary with a range of screenings, lectures, exhibitions and events.
In its first years of operation, QFT screened a range of international films based on artistic merit rather than on commercial appeal. It quickly became clear that, though an important cultural asset, QFT was not a sound financial proposition. It remained open thanks to new sources of finance and the astute management of long-term administrator Michael Open (1969-74, 1977-2005), whose complaints that QFT received less funding than its UK counterparts often fell on deaf ears.
While QFT's south Belfast location was largely free from sectarian violence, the Troubles impacted its programming and operations. In 1970, for instance, the Film Theatre Committee reported that a recent run of poor attendance was 'largely due to the civic unrest in Belfast' and, in the following year, the cinema decided to withdraw The Battle of Algiers (1966) from its programme. Furthermore, the 1974 Ulster Workers' Council Strike led to two weeks of closure. It did, nevertheless, fare better than many other Belfast cinemas and offered a safe haven during a period of conflict. In 1977, it escaped a series of IRA firebomb attacks which damaged three Belfast cinemas.
One of QFT's most idiosyncratic features was its gloomy and concealed rear-alleyway entrance which, alongside a lack of geographical mobility during the Troubles, limited visibility and restricted passing trade. In spite of these limitations, it attracted cinephiles from all parts of Belfast. Filmmaker Brian Henry Martin grew up in east Belfast and recalled seeing Jean de Florette in the mid-1980s: 'I don't think I'd ever been to south Belfast.… it was quite foreboding going up the alleyway, you thought something terrible was going to happen and you turned around the corner and there was this little bright entrance and in you went to this completely different world'.
The rise of home video led UK cinema audiences to reach their nadir in the mid-1980s. In contrast to national trends, QFT survived and prospered – In 1983, Open reported that despite a lack of funding or capital investment, patrons are 'frequently astonished at the high quality of the programming and the high levels of audience in spite of the local civil unrest and spartan conditions of the building'. Troubles drama Cal (1984) broke attendance figures and QFT welcomed high-profile visitors such as David Puttnam and Alan Parker. Dolby Sound was introduced in 1986 and a year later new projectors and cinema seats were installed, replacing the uncomfortable lecture-style seating. Prior to this, Open suggested that patrons had to be 'tolerant as well aesthetically astute to embrace the QFT experience'. The conversion of another lecture theatre in 1988 allowed the cinema to diversify its programming and provide a greater range of specialised films.
In the 1990s, QFT successfully faced the challenge of the new Belfast multiplexes and retained its status for serving residents with the best of contemporary cinema. Yet its facilities still did not match the standards of its programming. This was addressed in the early noughties when an extensive refurbishment introduced a new café/bar and the gloomy entrance was relocated to a more glamorous location facing the university campus.
In recent years, under the leadership of Susan Picken (2008-2017), and now Joan Parsons, QFT has diversified its programme and regularly hosts events such as Cinemagic, the largest film festival for young people in the UK and Ireland. Film critic Mark Kermode appears annually at QFT and described a screening of Jeremy as one of his 'most profound cinematic experiences'. Furthermore, the introduction of dementia and autism friendly screenings provides a valuable service for groups previously excluded from cinema exhibition.
QFT's 50th anniversary provides an opportunity to celebrate its achievements and to reflect on the role of cultural cinema in Northern Ireland. Over the past fifty years it has survived a range of challenges including the Troubles, declining cinema attendances, and the rise of home video and on-demand streaming services. It continues to provide a great deal of enjoyment for cinema-goers in Belfast and beyond.
[Source: Sight and Sound 2018, reproduced from Sam Manning's article]
Explore the full QFT50 programme here https://queensfilmtheatre.com/qft50
« BACK
---